Lawsuit Blames State Police and Local Jail for Sandra Bland's Death
Bland's mother says "she never should have been inside of a jail."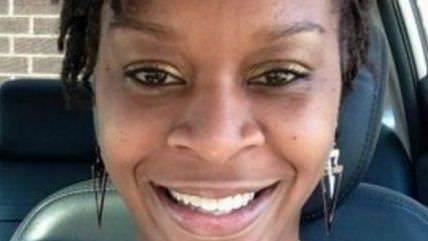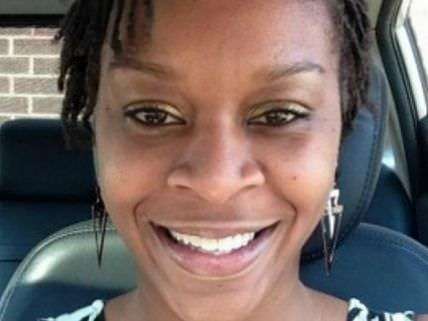 Yesterday Sandra Bland's mother, Geneva Reed-Veal, filed a federal lawsuit against the Texas trooper who arrested Bland on July 10 and two employees of the jail where she was found dead three days later. The complaint, which also names Waller County and the Texas Department of Public Safety (DPS) as defendants, claims that Trooper Brian Encinia violated Bland's constitutional rights by arresting her under false pretenses and that two screening officers at the Waller County Jail, Elsa Magnus and Oscar Prudente, failed to adequately monitor her. Reed-Veal argues that the state and county share responsibility for the actions and omissions of their employees because they did not properly train and supervise them.
Although Encinia charged Bland with assaulting him, which was the official reason she ended up in jail, the complaint says it was the other way around. After stopping her for changing lanes without signaling, he asked her to put out her cigarette. When she questioned his authority to make her do that, he ordered her out of the car, opened the door and grabbed her, forced her out by threatening her with a Taser, and handcuffed her. That much is clear from the dashcam video of the traffic stop. The lawsuit adds that Encinia tackled Bland, knocked her head against the pavement, and kneeled on her back. Although those actions cannot be seen in the video, Bland can be heard complaining about them. By contrast, we seem to have only Encinia's word that Bland kicked him, which was his ultimate justification for arresting her.
The lawsuit alleges that Encinia invented that detail to justify the arrest, but it does not delve into the question of why he was handcuffing her in the first place. As I noted a few weeks ago, Encinia declared that Bland was under arrest after she refused to get out of her car, but he never explained why. According to the Supreme Court's reading of the Fourth Amendment, police officers may order motorists out of their vehicles during routine traffic stops without any special justification. It's somewhat less clear whether Texas law allows cops to arrest drivers simply for refusing to obey that order, but that seems to be what Encinia was doing. The complaint ignores that issue, merely asserting that Encinia was not "privileged to take the action, as such force was not necessary under the circumstances."
Encinia, of course, disagrees, although he also skirts the question of what offense Bland committed while still sitting in her car. "I had Bland exit the vehicle to further conduct a safe traffic investigation," he says in his report on the incident, which the lawsuit quotes. "Bland became combative and uncooperative. Numerous commands were given to Bland ordering her to exit the vehicle. Bland was removed from the car but became more combative. Bland was placed in handcuffs for officer safety." He neglects to mention that he informed Bland she was under arrest well before she allegedly assaulted him.
DPS said Encinia's treatment of Bland violated department policy. But prior to his encounter with Bland, the lawsuit says, Encinia had been "reprimanded for unprofessional conduct" and had "exhibited a pattern of escalating encounters with the public." It says DPS "was responsible for training its law enforcement officers…wiith regard to how to conduct a proper vehicle stop, but failed to fully, adequately, and properly do so." It adds that DPS "failed to properly evaluate its law enforcement personnel's qualifications, training, demeanor, and fitness for duty."
The lawsuit faults Magnus and Prudente, the jail employees, for "failing to provide adequate monitoring of Sandra Bland to keep her safe and secure." Specifically, it says, they left her alone in a cell "with a variety of inappropriate items," including "a large garbage can, garbage bags [one of which Bland apparently used to hang herself], exposed beams [ditto], cords, and other items." The complaint says they also "failed to appropriately respond when Sandra Bland did not eat the meals provided to her" and when she "had bouts of uncontrollable crying." The lawsuit notes that Bland was allowed to call friends and relatives the day after her arrest but not on the following two days, which may have compounded her feelings of isolation.
Waller County Sheriff R. Glenn Smith has said he is considering disciplinary action against jail personnel in light of Bland's death. The lawsuit argues that the county shares responsibility for any failures because jail employees were "inadequately trained on the procedures for recognition, supervision, documentation, and handling of inmates who are mentally disabled, and/or potentially suicidal." The jail also "failed to have an established procedure for visual, face-to-face observation of all inmates by jailers no less than once every 60 minutes." Both of those failures violate state regulations. The county nevertheless promises to "vigorously defend the case."
While Bland might very well still be alive if the jail had followed state-mandated practices, its failure to do so would never have affected her if Encinia had better controlled his anger at her insufficiently subservient attitude. "The bottom line," as Reed-Veal observed at a news conference yesterday, is that "she never should have been inside of a jail."