Will Washington's Liquor and Cannabis Board Be More Efficient Under Its New Name?
The historically slow LCB is now charged with licensing medical as well as recreational suppliers.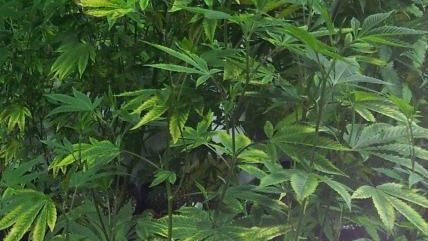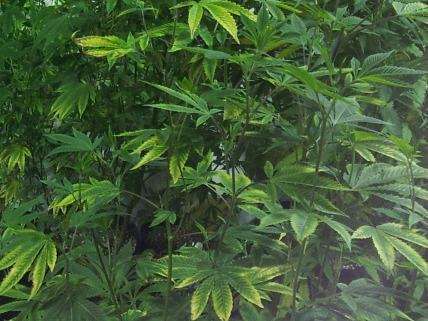 As of July, the Washington State Liquor Control Board will be known as the Washington State Liquor and Cannabis Board. The name change, ordered by a law that the state legislature enacted last month, preserves the board's initials, which should save money on mongrammed briefcases and handkerchiefs. The same law instructs the LCB to incorporate medical marijuana suppliers into the recreational industry created by I-502, the legalization initiative that voters approved in 2012. The Associated Press reports that the LCB expects to receive applications from 825 medical outlets and grant licenses to half of them based on a "merit system." Washington currently has more than 1,000 medical marijuana dispensaries, but only those that predate I-502 will be eligible.
In short, if all goes as planned, the new law will slash the number of medical suppliers by about two-thirds. Alex Cooley, vice president of Solstice, a medical marijuana producer in Seattle, told A.P. he hopes regulators will license as many responsible operators as possible. "Many people have been doing this for up to 10 years now," he said, "and have been serving their communities and taking care of many sick people and doing it in a compassionate way."
To get a sense of how smoothly this process is likely to go, consider the LCB's track record in implementing I-502. According to the agency's latest weekly report, it has issued 156 licenses to retailers, 138 of which are open for business. That's less than half the 334 retail licenses the LCB said it planned to issue statewide, a number that was criticized as inadequate. By comparison, Ohio's proposed Marijuana Legalization Amendment envisions about 1,100 pot shops—more than three times as manny—in a state with a population that is 64 percent larger. Washington's regulators have issued 472 licenses to marijuana producers, of which 131 are awaiting inspection or the completion of new construction; more than 1,700 applications are still listed as pending.
The new system of licensed medical marijuana suppliers is supposed to be up and running by July 1, 2016, at which point old-style "collective gardens" will no longer be allowed. Since the licensed recreational industry is still a work in progress more than two years after I-502 took effect, that may be overambitious.
More on Washington's bumpy road to legalization here and here.