Cody Wilson Sues State Department Over Threats About Spreading Digital Gun-Making Files
Free Speech and Right to Bear Arms Both Violated by Keeping Him From Spreading Software that Helps People Make Guns At Home, Wilson insists.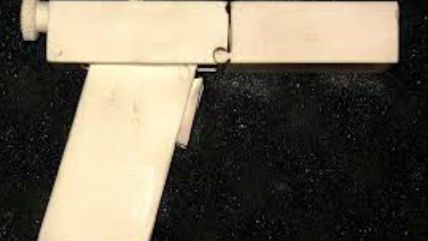 Can a country with a First Amendment and a Second Amendment forbid someone from spreading communication regarding how to make a gun? (And can a country with a Fifth Amendment guarantee of due process of law do so essentially through a vague threat without ever officially telling you whether you are even actually breaking the law?)

Cody Wilson of Defense Distributed, along with the Second Amendment Foundation, filed a federal lawsuit in Texas yesterday trying to answer that question with a resounding "no"!
The suit is against the State Department and various of its officials, including Secretary of State John Kerry. Why? Because an official of the Department sent Wilson and his company a threatening letter in May 2013, implying that hosting and spreading digital files that could instruct a 3D printer to make the plastic gun Wilson dubbed "The Liberator" might violate federal law.
I detailed the original State Department move against Wilson at issue in this suit as it happened and in this December 2013 profile of Wilson in which I described it like this:
a letter was sent from the federal government addressed to Wilson and Defense Distributed, the name under which he and his associates design and produce 3D weapons. It was signed by Glenn Smith, chief of enforcement for the State Department's Bureau of Political-Military Affairs, Office of Defense Trade Control Compliance.

Smith warned Wilson that the technical specs he made publicly available may be "ITAR-controlled technical data" released "without the required prior authorization" from the State Department. ITAR stands for International Traffic in Arms Regulations, which are the U.S. government's set of rules controlling the import and export of munitions.

In other words, by releasing CAD (computer-aided design) files allowing anyone with access to a 3D printer to make a somewhat fragile plastic pistol, Wilson may have become an illegal arms trafficker. The State Department didn't say for sure that this information (some might call it speech) fell under its jurisdiction. But while regulators pondered the question-and four months later, at press time, they were still pondering-they demanded that Wilson "treat the above technical data as ITAR-controlled," meaning that "all such data should be removed from public access immediately."
Wilson complied. As the lawsuit relates, Wilson is still waiting for the State Department to tell him whether this thing he wants to do—this act which he sees as protected by both the First Amendment, since it involves expression of written information, and the Second, since it allows people to make a homemade weapon of the sort that should be protected by the 2008 Heller decision—is legal or not. 
Wilson and his legal team see the threat from the State Department via ITAR as essentially prior restraint on expression, generally considered constitutionally dubious. The suit declares that this:
 censorship of Plaintiffs' speech, and the ad hoc, informal and arbitrary manner in which that scheme is applied, violate the First, Second, and Fifth Amendments to the United States Constitution. Plaintiffs are entitled to declaratory and injunctive relief barring any further application of this prior restraint scheme, and to recover money damages to compensate for the harm such application has already caused.
The lawsuit insists that:
The scope of technical data subject to ITAR control, as described on the U.S.Munitions List ("USML")….is vague, ambiguous, and complex. Defendants constantly change, without notice, their views of what this scope entails
And that:
Beginning in 1978, the U.S. Department of Justice's Office of Legal Counsel issued a series of written opinions advising Congress, the White House, and the Department of State that the use of the ITAR to impose a prior restraint on publications of privately generated unclassified information into the public domain violated the First Amendment of United States Constitution….
Wilson has tried to keep on the right side of ITAR law. He's asked them in at least 10 separate official requests to tell him if his original Liberator plans actually fall under its jurisdiction. He's also inquired if if his current main project, the "Ghost Gunner," a home CNC mill which allows individuals to make metal AR-15 lower receivers at home without serial numbers, falls under ITAR. (Such a request is known as a "commodity jurisdiction" request.)
Their answer, if I'm reading the suit correctly, is that the hardware does not but that software does. The suit details at length a confusing series of bureaucratic buck-passing from the ITAR people that makes it very hard for Wilson and Defense Distributed to know whether their planned activities will bring criminal punishment down on them.
Wilson said in a phone interview this morning that he's trying to get all Ghost Gunner customers to affirm that they are U.S. citizens, since he fears if he sells one to a non-citizen (which could constitute "export") he just might run afoul of ITAR.
The injury to Wilson and his company happened years ago, but Wilson explains that for a long time they were prepared for actual enforcement action from the government, so were prepared to be in a "defensive" mode on the legal questions surrounding ITAR's letter to him.
Years went by, and he realized "their intention is not to ever move and hope this all goes away." That's when he decided to take matters into his own hand and go on the offense and sue them.
Wilson, who tends to see himself as, and to act as, a disruptive force for radical liberty of both information and action, wonders if "the ultimate outcome will be anything any of us desire; I don't think there's reason for more than a sliver of optimism." But he holds out hope for the "possibility of an injunction" on the government that would liberate the legal ability to spread gunmaking information at least for a while.
The suit punctiliously notes that "Infringing upon the creation and acquisition of arms of the kind in common use for traditional lawful purposes violates the Second Amendment." Wilson, whose vision of the Second Amendment is wider and wilder than the specific holding in Heller, says that he hopes the case can be settled on the very clear First Amendment argument, recognizing the Second Amendment one might be "much stickier." From his own perspective, he believes the Second Amendment is meant to apply to citizens' rights to "any article of military utility" and he's aware courts tend not to be too comfortable with that.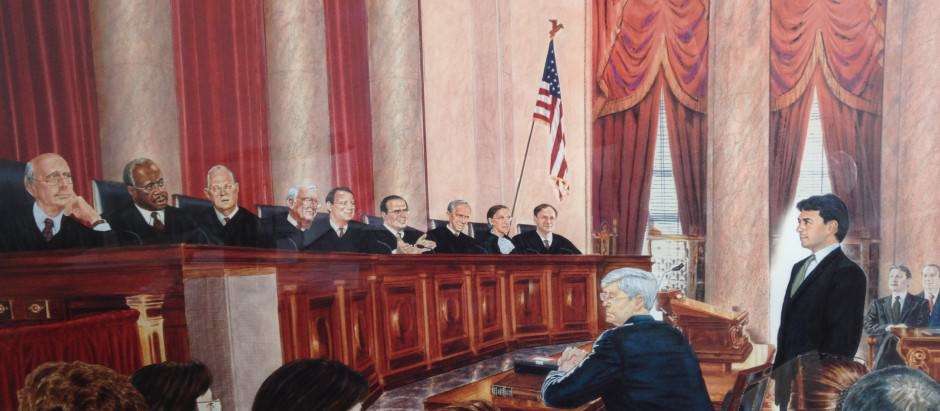 The lawyer handling the Second Amendment part of Wilson's case is Second Amendment superstar Alan Gura. Gura already has an amazing track record of precedent-setting Second Amendment victories, including two at the Supreme Court, in the Heller and McDonald cases which vindicated the Second Amendment as actually protecting an individual right for commonly owned weapons in the home.
Gura is sure of the Second Amendment element of the case, as specifically argued in the suit, he tells me. The suit mentions another case Gura recently won in federal district court, Mance v. Holder. That case declared the federal interstate handgun transfer ban unconstitutional. The principle behind that, Gura says, is that the Second Amendment is meaningless if it does not also apply in some respect to the ability to obtain or make weapons, without which the right to keep and bear them is nugatory.
In this case, Gura says, "if you have the right to keep arms, you should be able to make" arms. And "if you have the right to make firearms, you have the right to acquire information useful to you in doing that," the sort of information the government is threatening Wilson for providing.
Wired and The New York Times have more details. Wired quoted Gura thusly:
"The internet is available worldwide, so posting something on the internet is deemed an export, and to [the State Department] this justifies imposing a prior restraint on internet speech," says Alan Gura, the lawyer leading the lawsuit, using the legal term "prior restraint" to mean censorship of speech before it's published. "That's a vast, unchecked seizure of power over speech that's…not authorized by our constitution."
The suit does give the eventual judge the option of accepting, Gura told me, "the argument we are making is that this is simply not authorized by Congress, that the State Department is acting beyond its delegated authority" under existing arms control export law with these ITAR threats. "It's possible we don't get to the constitutional issues."
Wilson explained in today's interview that in a previous case of ITAR being used to quash speech, involving cryptography, the Bernstein case, ITAR slipped out of any authoritative higher court determination that they were out of line (after two different losses for the government) by removing cryptography from under its legal aegis, though at least one judge declared in that case that indeed, code is protected speech. If that doctrine were widely accepted, Wilson's victory should be assured.
The analogies between Bernstein and Wilson's case are not perfect. Cryptography is actually not a munition. But the information Wilson wants to spread (and that of course is already spread all over the world even without him doing it directly, making the government's efforts against him achieve the hat trick of "futile," "pointless waste of time," and "unconstitutional") is literally about making a munition. Wilson expects a variety of feints and tricks from the government to not have to quickly and directly come to grips with the legal issues raised as the case proceeds, which could take an unpredictably long time.