The GMO Debate Heats Up (Again)
Courts. Federal, state, and local laws. It's difficult to keep up with all of the developments around genetically modified foods.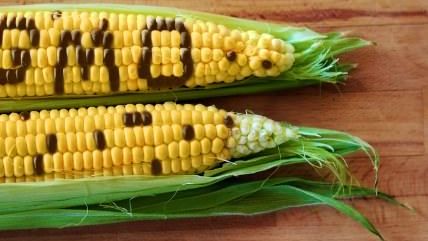 (Dwnld777 | Dreamstime.com)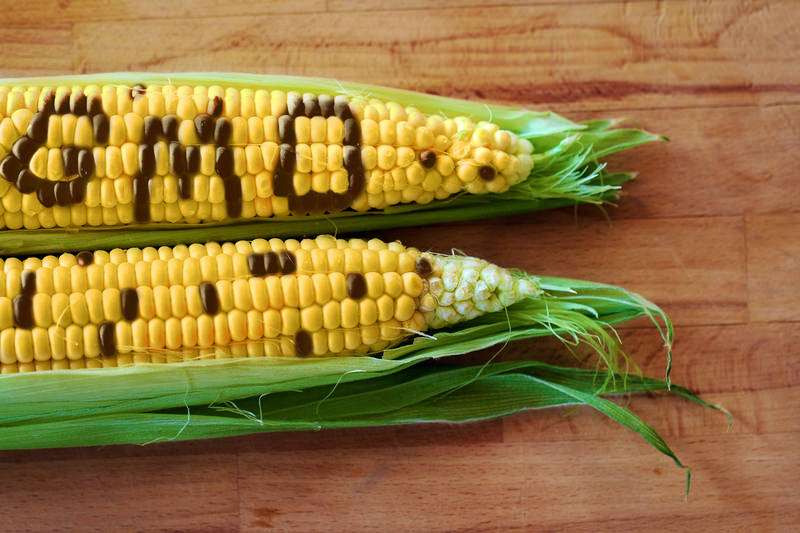 The debate over GMOs has heated up again.
It's been only a month since I last wrote about the issue. But a host of new developments at the federal, state, and local levels have drawn widespread attention.
In Oregon, a heated public hearing took place over a ridiculous and unconstitutional proposed county ordinance, which voters will decide on May 19, that "would ban the cultivation of genetically engineered crops in the county and would require all such crops … to be harvested or destroyed within 90 days of passage." If the law passes, then I predict images of armed officers trampling and destroying farmers' crops could cause a dramatic backlash against anti-GMO advocates. (This may be the place to note—as I have before—that I'm neither pro-GMO nor anti-GMO, that principles of food freedom mean people should be free to grow and eat whatever the hell they want, and that people should be equally free to love or hate GMOs.)
Across the country, in slightly less contentious news, a federal court in Vermont this week issued a preliminary ruling in a lawsuit challenging the state's mandatory GMO-labeling law.
The lawsuit, filed by the Grocery Manufacturers Association (GMA), which represents many of the nation's food manufacturers, and a handful of fellow plaintiffs, seeks to overturn the law on a variety of grounds. Among GMA's claims is that the law violates the First Amendment because it impermissibly restricts some speech and compels others' speech; that it is too vague to provide adequate notice and due process under the Fifth Amendment; that it violates the Commerce Clause; and that federal law preempts the Vermont statute. (I'd fail a law school exam if I didn't note that the Fourteenth Amendment forms the basis for applying the First and Fifth Amendments to the states.) This week, the court rejected several of these claims—including some of the First Amendment arguments—but allowed the case to proceed on others.
GMA and its fellow plaintiffs had also sought a preliminary injunction to prevent the law, which is due to take force in July 2016, from being implemented. But the court rejected the request.
This sounds bad for GMA at face value. Certainly it isn't a win. But it's hardly a loss. The court affirmed that GMA has a good chance to win the case on the merits. What's more, as I've written, I think the group doesn't have a good case: It's got a great case.
"While we are pleased that the District Court found us likely to succeed on several of our claims, we are nevertheless disappointed by the court's ultimate decision to deny our Motion for Preliminary Injunction to block the implementation of the Vermont GMO labeling law—Act 120—on grounds that the manufacturers had not yet shown a sufficient degree of harm," said GMA spokesman Brian Kennedy in a statement issued after the court's ruling. "We are reviewing this decision and considering our legal options." Those options, I must assume, include asking a federal appeals court to overturn the injunction denial.
If this food-case arc strikes you as familiar, then you're not alone. Two years ago, a federal appeals court denied an injunction to a group of plaintiffs who sued California in hopes of overturning that state's absurd foie gras ban. News reports characterized the ban as having been upheld. And based on the celebrating and claims by animal rights groups that the case was over, it seemed reasonable to assume they'd won.
Except they hadn't won. A court subsequently ruled on the whole case, the ban lost, and foie gras is now legal to buy again throughout California.
The GMO case may follow that same arc. Even if it doesn't follow it exactly, then what happens in Vermont might not matter much.
"Even if the court ultimately rules in Vermont's favor," said attorney Michele Simon of Eat Drink Politics in an email to me this week, "that victory for pro-labeling advocates will be bittersweet because it's sure to amp up the bio-tech and junk food industry's efforts to get a preemption bill passed in Congress, thereby wiping out Vermont['s] and any other state's laws."
Simon's right (or mostly so, as I would characterize supporters of the bill as far more diverse than the "Big Food" umbrella suggests). Congress is indeed working on a bill that would bar states like Vermont from enforcing GMO-labeling laws. And, just this week, that effort picked up steam.
"On Tuesday, the Coalition for Safe Affordable Food, along with 370 other groups—including PepsiCo, Kellogg, and Monsanto—submitted a letter to the House of Representatives urging passage of the Safe and Accurate Food Labeling Act," reports Quartz, "to 'ensure that food labeling in the United States is uniform and science-based.'"
I've given a tepid endorsement to the bill, which I discussed in detail here. Its passage would help prevent, as GMA's Kennedy puts it, "a 50-state patchwork of GMO labeling policies that will be costly and confusing for consumers."
GMO-related news is breaking fast and furious. With the looming Oregon vote, possible appeal of the Vermont court ruling, and potential congressional action, there's no slowdown in sight.