Watch Matt Welch Talk Baltimore and More on This Morning's Red Eye UPDATED: Scratch That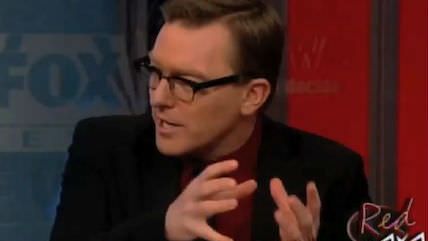 Tonight's Red Eye (Fox News Channel, 3 a.m. ET), featuring guest host Mike Baker (ex-CIA private-security type) will include as guests yours truly, along with funny comedian (the best kind!) Andrew Schulz, plus regulars Joanne Nosuchinsky and TV's Andy Levy. Wait, did someone say Andy Levy?
Anyway, it's a fun show, and will talk a lot about the ongoing unpleasantness in Baltimore (including the silent baseball game today in Camden Yards), issues with policing, droning, free-speeching, Gronking, and book-cover modeling, just about in that order.
UPDATED: Show got bumped, Levy informs Twitter.