So Why Exactly Does Baltimore Own a Money-Losing Hilton?
Current and former politicians prefer cutting real estate deals to doing the less sexy work of basic civic governance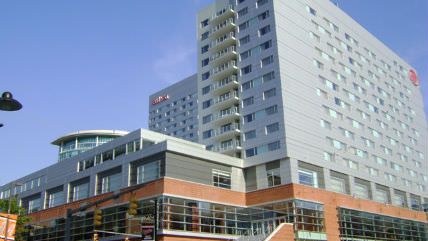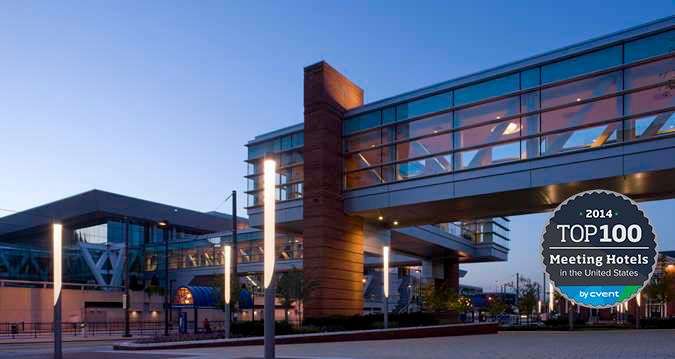 In the comments of my previous post on Baltimore's corporate welfare-tastic Camden Yards, Plàya Manhattan wrote: "No mention of the City of Baltimore owned Hilton?… It only lost $5.6 million last year. That's practically making money!"
And OMG it's true. Here's The Baltimore Sun from three weeks back:
The city-owned Hilton Baltimore convention center hotel lost $5.6 million last year — a worse performance than 2013 despite its close location to Camden Yards and the Orioles' playoff run.

It was the seventh consecutive year that the hotel has underperformed financially, according to an audit of financial statements presented Wednesday to the city's Board of Estimates. Under the deal's initial projections, the hotel was supposed to be making $7 million in profit by now — pumping that mone into the city's budget.
Well, I hope we can at least blame a current presidential candidate. Oh look, we can!
The 757-room convention center hotel opened in August 2008, two years after then-Mayor Martin O'Malley and the City Council authorized more than $300 million in tax-exempt bonds to finance its construction. The interest rates on the bonds range from 4.6 percent to nearly 5.9 percent. The hotel paid $15.6 million in interest last year.

The hotel has lost more than $70 million since it opened.
Look, the economics on this stuff is not obscure. Reason was writing about the well-documented "municipal money pits" of publicly financed convention centers in 2002. A search through our archives on "convention center" and "subsidies" begins spitting out stuff in early 1980s. Wasting money on government capitalism is a deliberate, conscious choice, one that does material damage to polities. Every dollar, every ounce of managerial effort wasted on these boondoggles is an energy unit not expended covering the basics—public safety, protecting citizens' rights, a clear and hopefully low-hassle regulatory and tax climate that allows individuals and businesses to create their own success, and so on.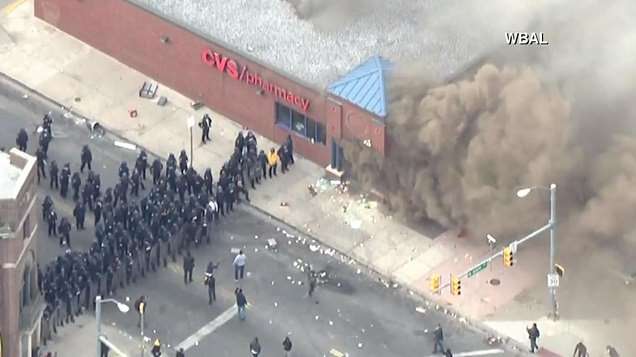 Baltimore Mayor Stephanie Rawlings-Blake, in the wake of rioters destroying a local drug store, lamented "how hard we fought to get a CVS to invest into this neighborhood." While the mayor's grief and frustration in a very difficult situation is more than understandable, the underlying policy is not. City halls shouldn't be fighting to get individual stores built; they should be creating the conditions in which many stores get built, and many people want to live, rather than flee. And among those conditions in Baltimore most urgently in need of attention is police reform.
I had some similar thoughts in a 2008 column titled "City of Rats: 'Thinking big' at the municipal level means abandoning the basics."