Are E-hailing Drivers Employees? And Are They Ruining Taxi Medallion Holders' Fortunes?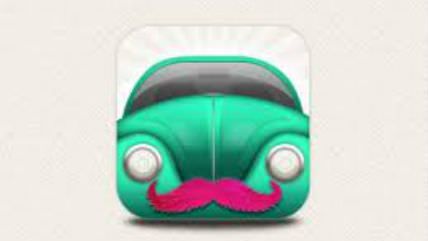 From last week, two California lawsuits that could be very costly for e-hailing industry leaders Uber and Lyft will be moving to trial, as the Boston Globe reported: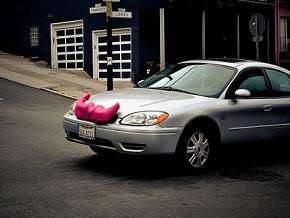 The on-demand car services will need to make the case to juries why they shouldn't offer their drivers minimum wage, reimbursement for expenses, and other benefits, according to rulings by two judges in separate cases in San Francisco federal court. Both judges voiced skepticism in January when the companies made their case for the contractor classification.

"Because the numerous factors for deciding whether a worker is an employee or an independent contractor point in decidedly different directions, a reasonable jury could go either way," US District Judge Vince Chhabria wrote in Wednesday's ruling in the Lyft case. "Accordingly, there must be a trial."….

The cases against Uber and Lyft, which are both based in San Francisco, were brought on behalf of drivers nationwide, although judges have narrowed them to include only California drivers.
CNBC points out other innovative and helpful Internet-age businesses that could get a lot more expensive to operate if the drivers win their suit to be considered employees and the principle spreads:
While estimates vary, a full-time worker's compensation including health-care costs and pension plan expenses can account for 25 to 40 percent of a worker's total salary, according to the Society for Human Resource Management.

Other start-ups that could be impacted by the jury trial include TaskRabbit, which enlists individuals to complete tasks for others in their area; Instacart, which leverages independent contractors to food shop and deliver groceries to individuals; and Homejoy, which uses independent contractors to clean homes.
•And from the New York Post, a delightful tale of a businessman who tries to make a healthy living over owning the cartelized right to operate taxis in New York who is hitting financial hard times, almost certainly because of competition from e-hailers:
Gene Freidman, who owns more than 900 city cab medallions, has been hit so hard by the car-hailing app that he can't meet his bills — and Citibank is now foreclosing on at least 90 of his medallions to recoup what he owes, court records and sources say.

"Gene Freidman's business model requires him to lease out hundreds of cars every day, and because he can't find drivers because of Uber, [it] means he's not making money," an industry source told The Post.

"All of these [medallion owners] borrow as much as they can against medallions, and they get cash-crunched when, all of a sudden, you get competition in the market."

The value of the medallions plunged from $1.05?million in June 2013 to $800,000 this past January as Uber has lured drivers away.

"People used to have a religious faith that yellow-cab-medallion prices would go up forever," a source said. "People's faith has been rocked. Uber plays a big part in that."

Citibank is now hauling Freidman to court March 24 to recoup the $31.5 million he owes in loans, court records show.
In other e-hailing news:
•Lyft accused of stiffing drivers on signing bonuses.
•Detailed analysis from Techcrunch of Lyft's announced finances as it gets a fresh half-billion in financing and announces 2015 intentions of $1.2 billion in gross and $300 million in net revenue.
My Reason feature from November 2014 on the rise and political fights of e-hailing services.