Rapper Tiny Doo Escapes Prosecution for Music Said to Promote Gang Crimes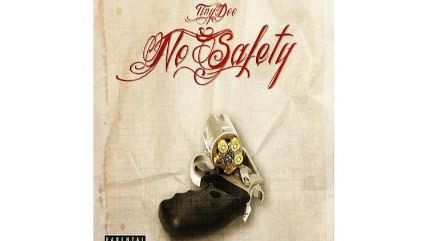 I reported back in November on a bad-precedent prosecution of rapper (and suspected gang member) Tiny Doo on essentially a gang conspiracy charge based not on him harming another's person or property, but on producing CDs that were thought to have promoted gang crime, or benefitted from the gang's reputation. If fully convicted he could have faced a minimum of 25 years, and up to life.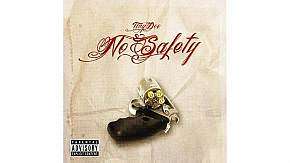 As I wrote then, quoting from a LA Times story:
prosecutors are going after Duncan over something else: His latest album.

Entitled "No Safety," the album features a picture of a gun and bullets on the cover.

Prosecutors say that shows that Duncan fits the legal definition of a gang member who "willfully promotes, furthers, or assists in any felonious criminal conduct by members of that gang."
At the time, Deanne Arthur, a lawyer in Watkins's office, guided me to the precise statute, 182.5, which reads in part:
any person who actively participates in any criminal street gang, as defined in subdivision (f) of Section 186.22, with knowledge that its members engage in or have engaged in a pattern of criminal gang activity, as defined in subdivision (e) of Section 186.22, and who willfully promotes, furthers, assists, or benefits from any felonious criminal conduct by members of that gang is guilty of conspiracy to commit that felony and may be punished as specified in subdivision (a) of Section 182.
NBC San Diego reports today a decent ending to this particular application of that bad idea:
Brandon Duncan, who records under the name "Tiny Doo," and Aaron Harvey are two of 15 co-defendants charged in connection with nine shootings that took place in San Diego…all linked to the Lincoln Park gang

On Monday, a San Diego Superior Court judge decided there was not enough evidence to bring Duncan and Harvey to trial on conspiracy charges…..

"If you want to hear my music, it's not promoting anything," Duncan said. "I'm not telling anybody to commit no crime, I'm not telling anybody to do anything. It's just artistry. I'm painting a picture of an urban community."…

Duncan is accused of promoting crimes through his lyrics and benefiting from his gang's increased "street cred" from the shootings, prosecutors allege.
Buzzfeed had more, including this awful detail:
Duncan was first arrested in June 2014 and served months in custody after being unable to make the initially posted $1 million bail. His bail was later lowered to $50,000 and he was reunited with his girlfriend and children.
Reason TV from last year on a similarly crummy prosecution-based-on-lyrics of rapper Laz Tha Boy: