Jurors Can't Know Pot Growers Are Patients
Federal prosecutors are determined to hide the truth when they try the Kettle Falls Five.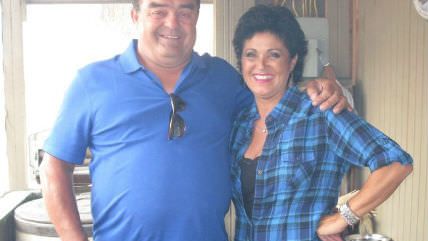 Imagine you are a juror in the federal trial of five people charged with growing and distributing marijuana in northeastern Washington. The prosecution cannot present any direct evidence that the defendants sold marijuana to anyone, and the defendants say they were growing all 74 plants for their own personal use. A bit of arithmetic reveals that the total number of plants comes to just under 15 per defendant, which happens to be the presumptive limit for patients under Washington's medical marijuana law. Yet no one says anything about medical marijuana during the trial.
What you don't realize is that the defense attorneys have been forbidden to discuss their clients' reliance on Washington's law, since federal law bans marijuana for all purposes. You also do not realize that each of the defendants faces at least 10 years in federal prison, because their lawyers are not allowed to talk about that either. And despite your suspicion that the defendants were growing marijuana for medical use, you are told that your job is to determine whether they violated federal law, which they undeniably did.
That is the situation jurors will confront when they sit down to hear the evidence against the Kettle Falls Five, whose trial is scheduled to begin on February 23 in Spokane. Larry Harvey and his co-defendants—his wife, Rhonda Firestack-Harvey; Rhonda's son, Rolland Gregg; his wife, Michelle Gregg; and a family friend, Jason Zucker—are gambling that at least one juror will figure out what is really going on and vote for acquittal in the interest of justice, federal law be damned. That is their only hope of avoiding prison unless a federal judge agrees with defense attorneys that the prosecution is barred by a spending restriction Congress enacted last month or the feds suddenly decide to drop a case they have doggedly and inexplicably pursued since August 2012.
On the face of it, the Kettle Falls Five case defies Justice Department policy. Since 2009 the DOJ has been saying that prosecuting patients who use marijuana in compliance with state law "is unlikely to be an efficient use of limited federal resources." Deputy Attorney General James Cole confirmed that policy in an August 2013 memo that extended the department's forbearance to state-licensed suppliers of recreational marijuana, provided their activities do not implicate "federal enforcement priorities." As a result of this policy, businesses growing far more than 74 plants operate openly throughout Washington, including the very city where Harvey et al. are to be tried, without federal interference.
That situation makes the feds' persistent pursuit of the Kettle Falls Five all the more puzzling. By federal standards, this would be a small-time case even if the defendants were supplying the black market, and there is no real evidence that they were—no customers, no deliveries, no undercover buys, no neighbors reporting suspicious visitors. All five have medical conditions that their doctors said could be treated with marijuana, including gout, osteoarthritis, wasting syndrome, and chronic pain from severe back injuries. They made no attempt to hide their plants, which they grew outside the Harveys' house in a garden marked by flags bearing the green-cross symbol for medical marijuana. They clearly strove to stay within the state's presumptive limit of 15 plants per patient, although Washington's law would have allowed them to argue that more was medically necessary.
Harvey et al.'s lawyers, in a February 2014 letter to Attorney General Eric Holder, said Michael Ormsby, the U.S. attorney for the Eastern District of Washington, was unimpressed by the evidence of medical use. "In a meeting with the United States Attorney in late 2012," they wrote, "a member of the defense team went to painstaking lengths to explain the exact nature of the defendants' medical marijuana usage. A dual-board-certified doctor who is internationally recognized as being an expert witness on cannabis as medicine described in detail how the amount and various forms of marijuana seized [are] clearly indicative of patient consumption. Unfortunately, the USAO insists on proceeding with this unnecessary indictment at great expense to taxpayers and against the DOJ's direct orders."
In framing that indictment, prosecutors made sure the defendants would qualify for prison sentences of at least 10 years. Speculating about previous harvests, they charged Harvey et al. with growing a total of at least 100 plants, which triggers a five-year mandatory minimum. They also noted that the Harveys, like many people in eastern Washington, had guns in their house, which according to the government means the defendants possessed firearms "in furtherance of" a drug trafficking crime. That qualifies them for another five years, and the two sentences must be served consecutively. Three other charges in the indictment—conspiracy to grow marijuana, distribution of marijuana, and "maintaining a place…for the purpose of manufacturing, distributing, and using marijuana"—could make the defendants' sentences even longer.
Although it seems mindlessly vindictive, such charge stacking is standard operating procedure for prosecutors after a defendant turns down a plea deal. Last year Harvey et al. rejected a deal that would have guaranteed them sentences of no more than three years. "The family is convinced that they haven't done anything wrong," says Phil Telfeyan, a lawyer who represents Rolland Gregg, "so pleading guilty to any federal felony is out of the question. They are good, law-abiding citizens. Why would they go to prison for a year, or even a month?"
The original indictment included an additional count of possessing marijuana with the intent to distribute it, but prosecutors dropped that charge, possibly because raising the issue of intent would have invited rebuttal testimony about medical use. "They removed that charge so they could hide from the jury the medical marijuana [recommendations] that all five of these individuals had," Telfeyan says. "I think the DOJ was worried that when you have an intent-to-distribute charge, motive becomes relevant: Why were these people growing marijuana? They don't want the jury to hear the truth."
Despite repeated assurances from Holder and Cole that they are not interested in targeting medical marijuana users, prosecutors seem determined to see the case through, unswayed even by the news that Larry Harvey has been diagnosed with terminal pancreatic cancer. "You've got a family that's dealing with something very, very difficult in their lives, and they also are facing minimum 10-year prison sentences for doing something that is not illegal under state law," says Telfeyan. "DOJ enforcement priorities at the top level should set guidance, but on the ground individual prosecutors end up having a ton of discretion."
Assuming there is no last-minute change of heart at Ormsby's office, U.S. District Judge Thomas Rice still can prevent a trial if he decides a new congressional edict requires that result. The omnibus appropriations bill enacted by Congress last month includes a rider that tells the Justice Department it may not spend money to "prevent" states from "implementing" their medical marijuana laws. One could argue that the Kettle Falls Five case does not have that effect, since it does not stop Washington from making medical exceptions to its own marijuana laws. But in motions for dismissal filed last month, lawyers for the defendants argue that prosecutions like this one prevent Washington from fully implementing its law.
"Prosecuting persons who may be operating in compliance with state medical marijuana laws prevents states from implementing their own laws in at least three ways," writes Robert Fischer, a federal public defender who represents Larry Harvey. Fischer argues that such prosecutions create uncertainty about whether patients will be able to obtain their medicine, "take away Washington's authority to determine for itself whether someone is in compliance with its laws," and deny the medical value that Congress acknowledged by approving the spending restriction. Fischer also notes that during the House debate over the rider both supporters and opponents said it would bar prosecution of patients who grow marijuana for their own medical use.
Even if federal prosecutors doubt that Harvey et al. were complying with state law, Telfeyan argues in a separate motion, it is not their job to make that call. Congress has told the Justice Department it must let Washington implement its medical marijuana law, which necessarily includes determining who is complying with it. "DOJ's attempt to decide which Washington businesses and citizens violate state law and which do not inserts the federal government into the business of interpreting state law, resulting in disastrous consequences for the authority of local communities," he writes. "Such interpretation of state law by the DOJ is exactly what Congress has prevented in Section 538 of the Appropriations Act."
In a response filed last Thursday, prosecutors argue that Harvey et al. exceeded Washington's limits on "collective gardens," which are allowed no more than 45 plants under a 2011 provision explicitly authorizing such operations "for the purpose of producing, processing, transporting, and delivering cannabis for medical use." But the Harveys never claimed to be relying on that provision; instead they looked to the affirmative defense that patients have had for home cultivation since 1999, when Washington's medical marijuana initiative took effect. The default limit for that is 15 plants per patient.
Even if we assume that five patients growing plants together in one place must comply with the rules for a collective garden (which is not what the law says), that does not mean federal prosecution is appropriate. After deputies from the Stevens County Sheriff's Department found 74 plants on the Harveys' property in August 2012, they consulted with the local prosecuting attorney, who advised them to treat the grow as a collective garden. The deputies therefore confiscated 29 plants, bringing the total down to 45, which they had been advised was the legal limit. They did not arrest the Harveys, who have never faced local charges. As far as local officials were concerned, they were now complying with state law, and that was that. The feds took a different view. According to Fischer and Telfeyan, this is precisely the sort of second-guessing that Congress sought to prevent by telling the Justice Department not to interfere with state medical marijuana laws.
Telfeyan is not very hopeful that Judge Rice—who worked in the office that is prosecuting the Kettle Falls Five from 1987, the year after he graduated from law school, until he was appointed to the federal bench in 2012—will be sympathetic to the argument that the medical marijuana rider compels the Justice Department to drop the case. Assuming the trial proceeds as planned next month, Telfeyan says, "I am hoping that jurors will notice something's not right here"—that they will wonder, whenever Rice stops the defense from eliciting testimony about the defendants' motivation for growing marijuana, "Why are defense attorneys being cut off?"
Even if jurors surmise what is going on, that does not necessarily mean they will vote to acquit. Polling shoppers at a local mall, Telfeyan found that many thought prosecuting marijuana growers was "ridiculous," especially given the current reality of a state-licensed, federally tolerated cannabis industry. But most of the people he buttonholed said they would nevertheless feel obligated as federal jurors to vote "guilty" if the defendants had in fact grown marijuana. Then again, Telfeyan says, "we actually need just one juror to feel convinced they should vote 'not guilty.' If the jury is hung in this case, the DOJ is going to have a really hard time justifying a retrial."
This article originally appeared at Forbes.com.