How the ADA and a Lawsuit Mill Could Turn Out the Lights on One of New York's Last Punk Rock Bars
Manitoba's, one of the last punk rock dive bars in New York's East Village, fights for its life.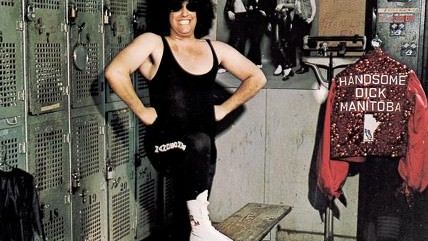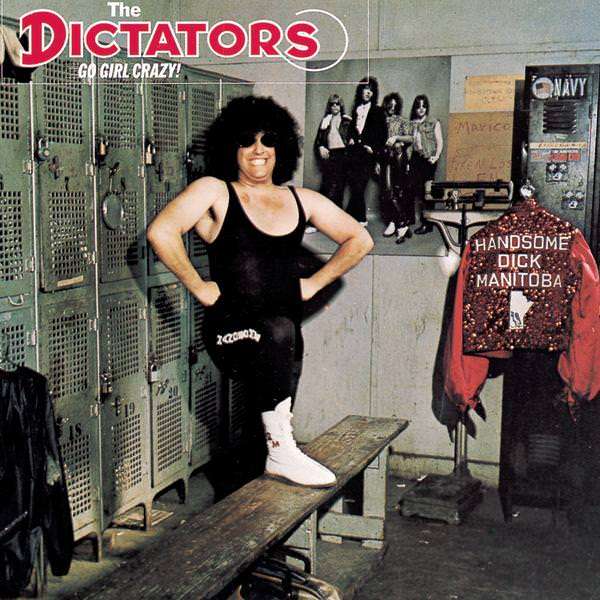 Manitoba's, one of the last punk rock dive bars in New York's East Village, owned by former Dictators frontman "Handsome Dick" Manitoba, could be headed for a premature end. Its would-be executioner is not rising rents or gentrification, but the hefty cash settlement of a lawsuit with its origins in "a small wrinkle in the interplay between State and Federal law."
According to a statement from Manitoba and wife/co-owner Zoe Hansen, they were "forced to reluctantly settle a case with a private individual for a cumbersome amount that threatens the future of the establishment." In order to "keep the lights on, the beer cold and the jukebox playing," they are attempting to crowdfund $25,000 via IndieGogo.
The lawsuit in question was filed by Luigi Girotto, 50, a resident of the affluent suburb of Rye, NY. As reported by Ben Fractenberg for DNAinfo New York, Girotto has sued dozens of businesses for failing to comply with regulations required by the Americans with Disabilities Act (ADA). Girotto has been confined to a wheelchair since injuring himself skiing, and claims that on a trip to the East Village with his son, the lack of a ramp forced him to sit in the car while his son patronized Manitoba's. Girotto then went to Casmir, a neighboring restaurant which also lacked wheelchair access, and subsequently sued them as well.
DNAinfo reports:
(Girotto) said he has not profited from any of the lawsuits and all the money won goes to the attorneys who represent him at The Weitz Law Firm in Florida and the spinal cord injury foundation JustADollarPlease.

"I don't require small businesses to do major renovation work, but they need to make it accessible," Girotto said, adding that he would be satisfied if businesses had a portable ramp they could bring outside when someone in a wheelchair needed to enter.
B. Bradley Weitz, the managing attorney at The Weitz Law Firm, was described by Forbes as running a "lawsuit mill." In 2013, he and his colleague, Adam Shore, were rebuked by U.S. District Judge Sterling Johnson, Jr. for "charging excessive fees, practicing shoddy law, and possibly concocting the mysterious (plaintiff), who repeatedly failed to show up in court to prosecute his own lawsuit." The New York Times reported that Weitz and Shore "typically (charge) $425 per hour for a total of $15,000 per case" and "had filed as many as 10 cases in a single day."
Girotto's lawsuit sought only $500 in damages, plus attorney's fees. Yet, Manitoba's is raising $25,000 to cover the costs of the settlement.
Reason's Brian Doherty has written extensively on the vagaries of the ADA, which can be an "expensive headache to millions without necessarily improving the lives of its supposed beneficiaries." Reason Contributing Editor Walter Olson played party pooper on the feel-good law's 20th anniversary, noting that the Act has lined the pockets of lawyers while affecting very little change in the lives of the disabled:
"One reason for the law's immunity from criticism is that it is defended as a matter of identity politics: if you're against it, then you must be against the people it protects."
Olson also lamented that emotional reactions to the law make it appear "rude…to mention the money-driven ADA 'filing mills' in California, Florida and other states under which complainants roam the land filing hundreds of similar complaints against local businesses which their lawyers then convert into assembly-line cash settlements."
In the meantime, Manitoba's fights for its continued existence as the still living embodiment of New York's punk rock history, ensuring its potential crowdfund supporters that "Not one penny goes into the owner's pockets, or is being used to pay bills. All of it goes to settling this claim and keeping the bar open." (emphasis theirs)
Though Manitoba's makes its home on Avenue B, below you may choose to rock out to the Dictators' tribute to the East Village, "Avenue A," if so inclined: