Tonight on The Independents: Let's Try That Ferguson Show Again, Featuring Deroy Murdock, Basil Smikle, Eric Guster, Mollie Hemingway, and More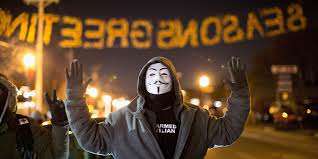 Well, last night got a bit pear-shaped, but tonight, knock on wood, we'll be back with a fresh new episode of The Independents (Fox Business Network, 9 p.m. ET, 6 p.m. PT, repeats three hours later), where we'll have a chunk of the same topic (Ferguson!) and two of our same scheduled guests: Fox News contributor/National Review writer Deroy Murdock, and Democratic political strategist Basil Smikle. In addition, legal analyst Eric Guster will talk about what can/should/might happen in the legal case next.
Did you read Mollie Hemingway's "20 Ways Media Completely Misread Congress' Weak-Sauce Benghazi Report"? Go check it out now if you haven't; she'll be on to discuss. Other scheduled topics include Bill Cosby, Jonathan Gruber's upcoming congressional testimony, and the dunderheaded new food-labeling rules.
Online-only aftershow begins at foxbusiness.com/independents just after 10. Follow The Independents on Facebook at facebook.com/IndependentsFBN, follow on Twitter @ independentsFBN, hashtag us at #TheIndependents, and click on this page for more video of past segments.