How Food Fared at the Voting Booth
Tuesday was a mixed bag for food policy.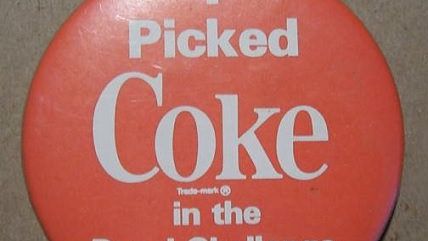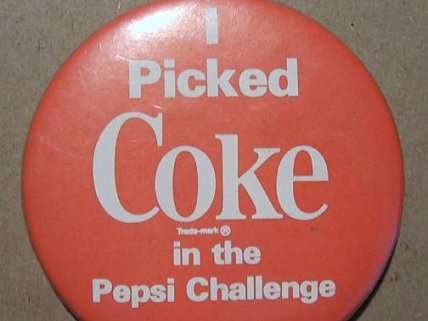 One party beat up another party on Tuesday. At some point in the future, the party that took a beating will get its revenge. And then the process will repeat itself.
For those who (like me) don't care much for electoral politics, food-policy ballot measures around the country helped make Tuesday an interesting mixed bag.
Notably, there were several important victories for food freedom on Tuesday.
Voters in Colorado and Oregon rejected mandatory GMO-labeling laws in their respective states. And voters in San Francisco rejected a soda tax.
In addition to rebuffing efforts to pile still more regulations on consumers and the food industry, voters elsewhere helped shrink the existing burden.
Residents in the Nashville area and in nearly two-dozen other Tennessee counties voted to loosen the state's ban on the sale of wine in grocery stores, a topic I wrote about in September.
But not all of Tuesday's food news is good, as actions taken by voters elsewhere will serve to punish consumers, low-income residents, grocers, and food companies alike.
Unlike the city across the bay, Berkeley voters embraced a soda tax there. It's the first such tax in the nation.
Beverage industry supporters responded to the new tax by noting Berkeley's unique place in the American ideological spectrum.
"The anti-soda activists picked the lowest hanging piece of fruit on their quest for discriminatory taxes after years of trying and failing in states and cities across the country," said Americans for Food & Beverage Choice, in a statement issued after the Berkeley vote.
There's no doubt that Berkeley's politics make it an outlier. But that still doesn't mean it's predictable or even likely that liberal voters will suddenly embrace soda taxes. After all, voters with similar leanings in San Francisco and elsewhere have found such taxes to be a bad idea.
"Soda taxes should not be an issue of left versus right, nor of progressives versus conservatives," I wrote in a Berkeleyside op-ed last month. "In November 2012, for example, voters in the liberal-friendly enclaves of nearby Richmond, CA, and El Monte, in southern California, voted to reject soda taxes very similar to those proposed in Berkeley and San Francisco."
In fact, I think the Berkeley law may unite people across the country against such taxes, playing a similar role to the one New York City's absurd, widely reviled soda ban played earlier this decade.
"I suspect the mistake that Berkeley voters made in passing a soda tax will be a lesson to voters and legislators in cities around the country," I told Politico earlier this week. "Research and experience demonstrate that taxes like those Berkeley adopted don't make people healthier. Like lotteries, taxes like these put more burden on low-income residents."
That's one reason no city followed former New York City Mayor Michael Bloomberg's lead in adopting a soda ban. So I think Berkeley ends at Berkeley—perhaps because of (rather than despite) the largely toxic former mayor's support for the Berkeley initiative and promised support for future initiatives in other cities.
Tuesday's bad news wasn't confined to Berkeley, however.
Elsewhere, residents in Hawaii's Maui County voted to impose an indefinite ban on planting GMO crops there. The ban passed by a slim margin.
"It's the triumph of the people over the corporations," said Mark Sheehan, spokesman for the group that pushed the Maui measure, in the wake of the vote.
Sheehan's only partially correct. It's not just a triumph of people over corporations. It's also a triumph of 50.2 percent of county voters over Maui's farmers, grocers, and consumers.
A spokeswoman for Dow AgriSciences indicated the company intends to sue Maui.
That's the proper sentiment. And while that avenue might not be available to those who've been harmed by passage of Berkeley's soda tax—at least not until a creative lawyer figures out a way to justify such a suit—the good sense of voters in Colorado, Oregon, and San Francisco means that Tuesday may be as well remembered for what went right as for what did not.