Does Prison for Real Housewives Stars Teresa and Joe Giudice Really Send a Message?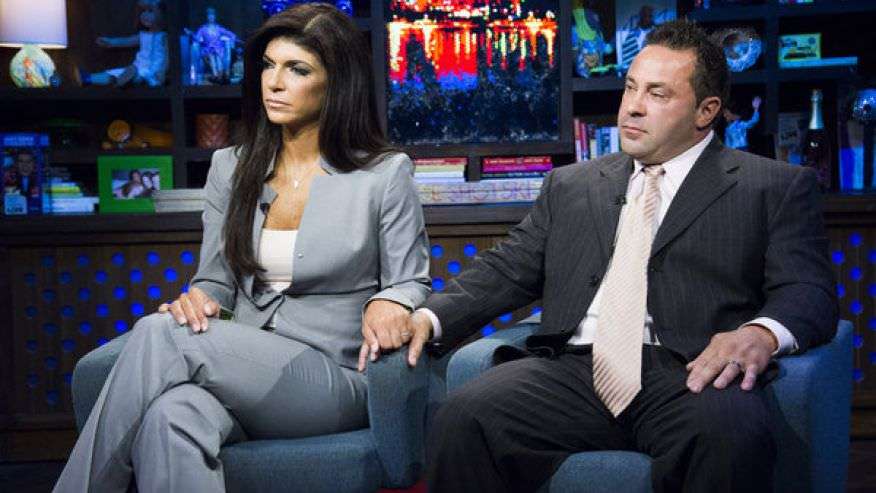 I suppose on some level it's always a good thing when a Real Housewives couple gets sent to jail. But in the case of Teresa and Joe Giudice, who starred in The Real Housewives of New Jersey, it seems particularly appropriate.
Convicted of conspiracy and bankruptcy fraud, Joe will be going away to federal prison for 41 months. Teresa will be sent packing for 15 months.
The couple had pleaded guilty in March, admitting they hid assets from bankruptcy creditors and submitted phony loan applications to get some $5 million in mortgages and construction loans. Joe Giudice also pleaded guilty to failing to pay taxes totaling more than $200,000.

Despite the admonitions, the judge gave Teresa Giudice a sentence below the agreed-upon range in her plea agreement, 21 to 27 months. She cited "significant mitigating circumstances" including the Giudices' four daughters, Teresa Giudice's aging parents and the fact that she had a lesser role in the conspiracy than her husband.
Press reports indicate that Joe got a sentence in the middle of his range, partly because he did charitable work in the aftermath of Superstorm Sandy and Hurricane Irene.
Yet this part of the saga bothers me a bit:
"We prosecute a lot of white-collar crime," [U.S. Attorney Paul Fishman] said. "The fact that she's a celebrity played no role in what her punishment was. But we do believe that when people like Teresa Giudice and Giuseppe Giudice are investigated, prosecuted and sentenced for these types of crimes that it does send a message to everyone who's watching."
What is it that movie mogul Sam Goldwyn used to say? "If you want to send a message, call Western Union."
I'm dubious that this sort of case sends much of a message (and given that one of the defendants got less than her plea deal, it's far from clear what the message might be). It's always appalling, of course, when celebrities or well-connected folks get away with stuff the rest of us would get nailed for, but the idea that such weird, rare, and random events as a trial of reality TV stars will change criminal behavior strikes me as pretty sketchy.
Indeed, it smacks of the same sort of delusional myth-making by which Happy Days auteur Gary Marshall claimed that requests for library cards increased "500 percent" after Fonzie applied for one in an episode of the show. Sorry, guys, but that just ain't how television (or press coverage of trials) work.