How Pot Went Legit: Livestream with Weed Land author Peter Hecht Tonight at 7PT/10ET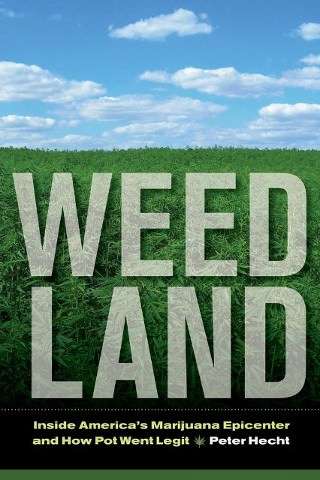 In the early morning of September 5, 2002, heavily armed Drug Enforcement Administration agents descended on a marijuana garden that served as a medicinal and spiritual refuge for the sick and dying. The controversial raid on the Wo/Men's Alliance for Medical Marijuana kicks off journalist Peter Hecht's new book Weed Land: Inside America's Marijuana Epicenter and How Pot Went Legit, which chronicles a transformative time in American marijuana policy.
Pulitzer Prize winner Dale Maharidge calls Weed Land "essential reading for anyone who is a fan of California's most lucrative agricultural product."
Tune in tonight for a live discussion of this exciting new book, which examines the latest clinical studies on the medical benefits of cannabis, the exploding marijuana marketplace, and the consequences of a federal crackdown on America's largest marijuana economy. The interview will stream live from our Los Angeles studio on Reason TV on Wednesday, June 11 at 7PT/10ET. The video will be available below and on the Reason TV YouTube channel.