New York Cop Pleads Not Guilty in Police Beating Caught on Tape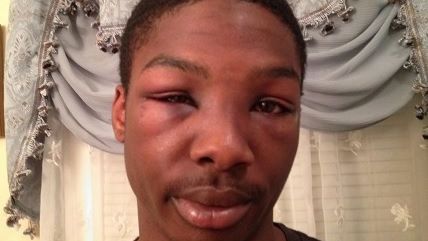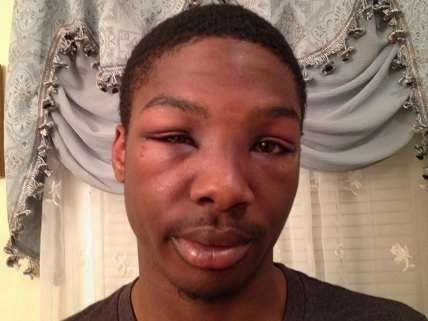 Vincent LoGiudice, a Nassau County, New York police officer, pleaded not guilty yesterday to multiple felony assault charges related to his beating, caught on tape, of Kyle Howell, an unarmed 20-year-old, during a traffic stop. Cops initially arrested Howell for assaulting cops and claimed he was trying to ingest a bag of marijuana after they stopped him, but prosecutors dropped the charges. Victims of police brutality are often the target of false charges, but cops are rarely indicted for those same incidents. Not this time; a grand jury decided to indict LoGiudice. Nevertheless, he remains employed by the Nassau County Police Department and enjoys the support of his fellow officers. Via News 12 Long Island:
In a strong show of support, many Nassau County police officers surrounded LoGiudice as he entered the courtroom. A rally supporting him was held after he pleaded not guilty.

"He is absolutely overwhelmed with emotion with the overwhelming support, not only by the entire Nassau County Police Department, but police departments in the region," said LoGiudice's attorney William Petrillo.

Howell and his family were present in the courtroom during the arraignment.

"It just shows that all these people here are just supporting police brutality," Howell told News 12.
You can watch surveillance video of the beating here: