There's a Food Truck That Hawks Legal Cannabis-Laced Edibles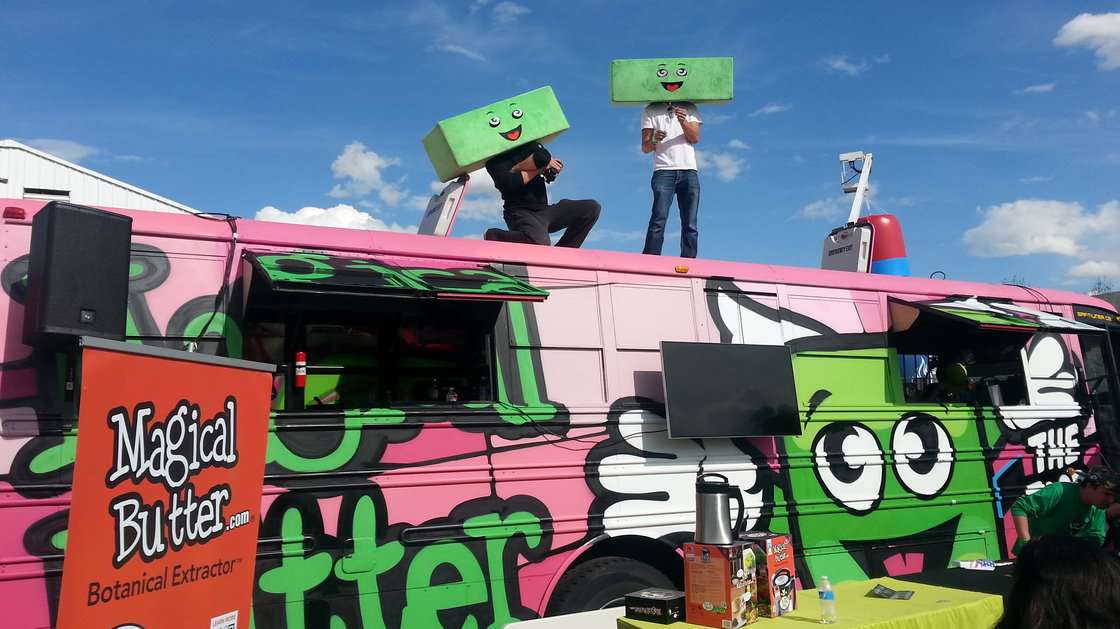 Every now and then, a story comes along that Reason can't not cover. This is one of those stories:
In late April, a company called MagicalButter unveiled the country's first food truck specializing in pot-infused eats at Denver's Cannabis Cup. MagicalButter, based in Seattle, already sells a machine of the same name that extracts nutrients and other chemicals from herbs for use in food.

The truck, called The Samich, rolls with a mascot: a flying, smiling stick of green butter. Yep.

On the Samich menu at the Cannabis Cup were peanut butter and jelly, pulled pork and grilled cheese sandwiches along with tomato soup. Each dish contained oil, butter or cheese infused with THC, the mind-altering chemical in marijuana.
A fabulous gimmick, to be sure. But buried a bit farther down in the story is a real legalization success story:
Cooking with cannabis can be a tricky feat because it's easy to overdo it, [MagicalButter CEO Garyn] Angel says. MagicalButter's chef controls for potency and dosage, making sure that grilled cheese doesn't deliver too much of a punch, he says.

"We have to work on [these things] to make sure no one has an experience they're uncomfortable with," Angel says.
This is what happens when you legalize drugs. You wind up with (a) super fun innovations like "magic" grilled cheese sandwich trucks, but far more important (b) safer, saner, regularized products. I'd much rather have the CEO of a legit company make the call on how much THC should be in my PB&J than leave it up to some gal with a little bit of culinary inspiration who bought her weed from some guy in a bar. And now—in Colorado and Washington, at least—you can.