UAW Drops Revote Bid in Chattanooga for Fear of Another Humiliating Defeat
Via Sean Higgins at the Washington Examiner comes the news that the International Union, United Automobile, Aerospace and Agricultural Implement Workers of America (UAW — yes, that's its full name) has come to its senses.
UAW had petitioned the National Labor Relations Board for a revote at the Chattanooga, Tennessee, Volkswagen plant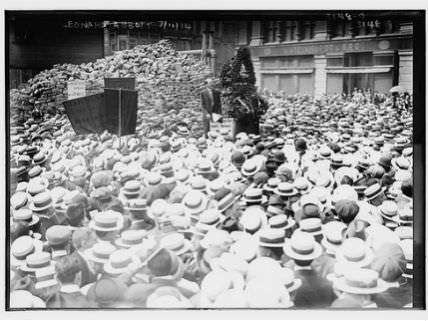 where workers, 712-626, rejected its bid for unionization. But before the board could rule, it withdrew its petition.
Its official reason, per Higgins, is that Republicans such as Sen. Bob Corker, whom UAW was accusing of having influenced the outcome, refused to testify before the board. Corker and other state Republicans had threatened to withdraw a $1 billion incentive package to keep the facility in Chattanooga if workers voted for unionization.
The real reason, Higgins reports, is that UAW bosses feared an even more humiliating defeat the second time around.
All of this is a severe—possibly fatal—setback for the UAW. That's because, as I noted in Time after the initial vote, the union regarded winning the Volkswagen vote as a crucial first step in a broader effort to reverse decades of decline. Since 1979, its membership has plummeted from 1.5 million to about 380,000 and it has managed to unionize not a single foreign automaker to offset these losses. What's more:
This particular plant in Chattanooga was supposed to be easy pickings because, thanks to pressure from IG Metall, the German workers union, Volkswagen had signed a neutrality agreement with the UAW. In Germany, unions can veto management decisions that don't serve worker interest. And IG Metall had threatened to bar the company from manufacturing a new line of SUVs in Chattanooga, the only Volkswagen facility worldwide that is not unionized, unless it remained "neutral" by forfeiting its right to campaign against the UAW. The company went even further: It not only allowed the UAW to set up a vote drive office inside the plant, but denied unionization opponents similar space.
But voting for unionization would have been suicidal for VW workers, given that Tennessee has become the South's auto hub by actively marketing itself as a union-free zone. Three foreign automakers are located there. Not just in Tennessee, I noted, but in the South as a whole, workers tend to be strongly protective of their anti-union heritage. The UAW has tried various degrees of organizing drives at Nissan, Mercedes, Honda, Toyota and Mercedes-Benz without success. Indeed, at a Nissan plant in Canton, Mississippi, which might be the UAW's next target, anti-union workers have taken to wearing T-shirts saying, "If you want a union, move to Detroit."
Ouch!