The latest Reason-Rupe poll finds that 61 percent of Americans favor building the 1,200 mile Keystone XL pipeline that would carry oil from Canada through the Midwest to refineries on the Gulf Coast. A third (32 percent) of Americans oppose the proposal.
Proponents of the long-delayed and contentious Keystone pipeline route say it will drive down gas prices and will create new jobs. Opponents say the pipeline could run too close to environmentally sensitive areas, and exacerbate global warming by increasing the fossil fuel use. The latter has been pushing hard to convince the Obama administration to reject the proposal.
Since the pipeline crosses an international border, President Obama, with input from the State Department, must grant approval for the pipeline before it is allowed to proceed. Reason-Rupe finds that if Obama approves the project, 18 percent say they would view him more favorably, 14 percent would view him less favorably, but two thirds would not change their minds about the president.
Over two years ago, President Obama rejected the proposal saying more time was needed to evaluate the effects of the pipeline. Still today, no decision has been made. Earlier this year, the State Department concluded that approving the project would have little impact on global greenhouse gas emissions since Canadian production would continue regardless of Keystone. Now the State Department, with eight separate agencies weighing in, will consider if the project is in the broader "national interest."
Despite fervent opposition from the liberal wing of the president's party, 50 percent of Democrats favor approving the oil route while 43 percent oppose. However, Reason-Rupe's measure of ideological groups find that ideological liberals are opposed to the pipeline with 37 percent in favor and 57 percent opposed.
Republicans are most favorable of Keystone, by a margin of 82 to 13 percent. A majority (57 percent) of independents are also in favor, while 35 percent are opposed.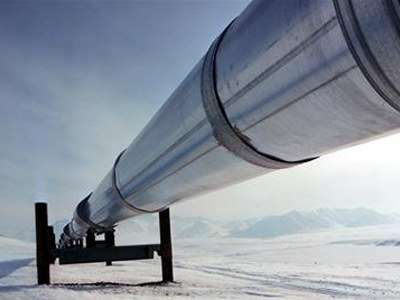 If President Obama approves Keystone, 17 percent of Democrats say they would view him less favorably, however nearly a third of Republicans say such a move would improve their perception of the president.
These results comport with a recent Washington Post/ABC poll on support for the pipeline. The poll also found that despite high support for the pipeline, 47 percent of Americans also thought building the oil route would pose a significant risk to the environment. Taken together, this suggests that Americans may be willing to deal with the potential environmental risks to access the economic benefits of Keystone.
Nationwide telephone poll conducted March 26-30 2014 interviewed 1003 adults on both mobile (503) and landline (500) phones, with a margin of error +/- 3.6%. Princeton Survey Research Associates International executed the nationwide Reason-Rupe survey. Columns may not add up to 100% due to rounding. Full poll results, detailed tables, and methodology found here. Sign up for notifications of new releases of the Reason-Rupe poll here.