Tonight on The Independents: Red Meat Wednesday, With Ron Paul, Nick Gillespie, Dave Barry, Andy Levy, and…John Bolton!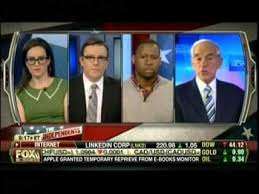 The Welch reign of error in the hosting chair ends on tonight's The Independents (9 p.m. ET, 6 p.m. PT, on Fox Business Network, with repeats three hours later). But that's not why you want to watch this program. You want to watch this program because it's Red Meat Wednesday, and that means hulking slabs of libertariany goodness, quivering and bleeding right there on the plate.
Like…Ron Paul! The gentleman obstetrician from Texas gives us his take on the Bundy conflict in Nevada, talks about his threat to defy the Internal Revenue Service's orders that his 501(c)4 Campaign For Liberty disclose the names of all its donors, and defends publishing at the Ron Paul Institute website a Paul Craig Roberts essay with this sentence:
The conclusion is increasingly difficult to avoid that elements of the US government blew up three New York skyscrapers in order to destroy Iraq, Afghanistan, Libya, Somalia, Syria, Iran, and Hezbollah and to launch the US on the neoconservatives agenda of US world hegemony.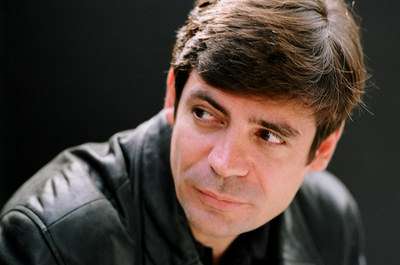 Reason heartthrob Nick Gillespie will be on to slag Enemy of Freedom Michael Bloomberg, who's making news this week by A) announcing a $50 million spend to defeat pro-gun control politicians, and B) giving this quote to The New York Times:
Pointing to his work on gun safety, obesity and smoking cessation, he said with a grin: "I am telling you if there is a God, when I get to heaven I'm not stopping to be interviewed. I am heading straight in. I have earned my place in heaven. It's not even close."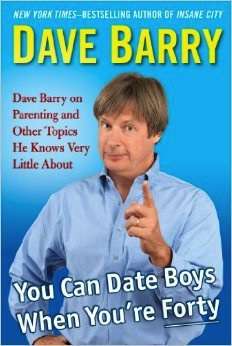 Best-selling funnyman Dave Barry has given two of the most memorable interviews in Reason history: One to Glenn Garvin in 1994 (sample quote: "I don't have any insight or understanding on anything about the government. All I think is that it's stupid—which is the one perspective that's almost completely lacking in Washington"), and one that was memorable mostly to me because it involved gashing my finger on a Budweiser can and actively sucking up blood while he answered questions. Barry's on to talk about his new book, You Can Date Boys When You're Forty: Dave Barry on Parenting and Other Topics He Knows Very Little About.
The Party Panel tonight is the odd couple of TV's Andy Levy (Red Eye, super-libertarian) and…former U.S. ambassador to the United Nations John Bolton! The two will talk (natch) about smoking weed, the New York Police Department's termination of its Muslim-surveillance unit, Rand Paul's foreign policy beliefs, and the big new Al Qaeda party video.
And finally, the lovely and super-chill independent Jedediah Bila—who, it was announced today, will be a regular co-host on a new four-ladies-against-one-dude Fox show called Outnumbered—will share with the class what she's learned this week while subbing in for Kennedy. Who will be back Friday, the end.
Check out The Independents Facebook page, follow us on Twitter, and click here for video of past segments.