Los Angeles Wants You To Be Its Surveillance Spook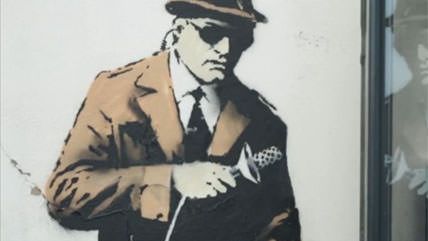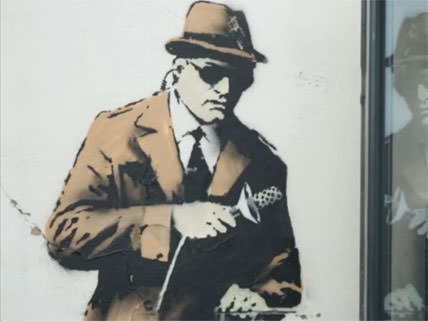 Do you want to be the Nancy Drew of Venice Beach? Well, the Los Angeles County Sheriff's Department (LASD) has a deal for you. The law enforcement agency announced last week the launch of a program to get civilians to crowdsource the county's surveillance.
LASD has since November been working with tech companies Amazon, SendUs, and CitizenGlobal to develop the Large Emergency Event Digital Information Repository or "LEEDIR," where people can upload images or video from crime scenes.
At a press conference at the time, then-Sheriff Lee Baca recalled the Boston Bombing. "Law enforcement requested the public to send pictures and video…to the FBI to assist in their investigation. Thousands of valuable pictures and video were sent, however it overwhelmed the service," he said, and that LASD's private sector partners were building LEEDIR to overcome this kind of challenge.
With the service ready to go, Commander Scott Edson said last Thursday, "This is a great opportunity for the public who really wants to catch those guys as badly as any law enforcement agency wants to catch them."
According to Southern California Public Radio, the department's "disaster and recovery response teams" will also utilize LEEDIR.
To be fair, embracing civilian surveillance seems inevitable, given the proliferation cellphones cameras, as well as pragmatic, since it's more reliable than eye witnesses (and sometimes even valuable for catching abusive police.)
However, the LASD's first call to action—not for an earthquake rescue or hunting down terrorists, but finding more underage drinkers to arrest from a wild party last week at a college campus—may be indicative of the way law enforcement will typically use LEEDIR.
At BoingBoing Xeni Jardin warns that "large citizen protests like Occupy Wall Street" could become targets for previously impossible levels of surveillance.
Techdirt's Tim Cushing adds that contrary to official claims, "there's no real way to submit anything anonymously. You aren't required to input your name, but the app itself demands access to GPS data and any other communications-related metadata is likely hoovered up by LEEDIR when images and video are uploaded."
And, while the technology itself is totally neutral, the LASD isn't. They've got a scandalous record that should make anyone wary, and numerous law enforcement agencies have been caught misusing and abusing their access to civilians' data.