Tonight on The Independents: Obama Spikes the Football, Paul Ryan Balances the 2024 Budget, Saudi Arabia Persecutes Atheists, Matt Kibbe Promotes Anti-Government Book, Albuquerque Goes Nuts…Plus After-Show!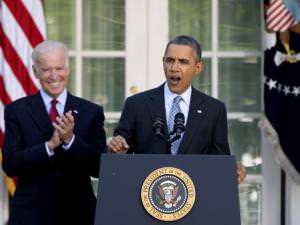 Tonight's live episode of The Independents on Fox Business Network (9 p.m. ET, 6 p.m. PT, with repeats three hours later) begins with President Barack Obama's victory lap today crowing about the 7.1 million Americans who signed up for Obamacare by yesterday's sorta-deadline. Too bad a bunch of those people were just scrambling to re-insure themselves after the Affordable Care Act eliminated their previous plans, or that the administration with this law has a long track record of lying like a rug!
Joining to discuss this are Party Panelists Gavin McInnes (filmmaker/TakiMag beardy) and Brian Sack (commentator/non-Oscar winning actor), who will also have words to say about the House of Saud declaring all atheists as terrorists, the military's new allegedly racially insensitive grooming standards, Pat Robertson wanting to know why Jews are so rich, and whatever else they come up with on the aftershow, which will be live-streamed at this website.
Been following the police-brutality protests in Albuquerque, New Mexico, in the wake of cops shooting a homeless man to death in the desert? Associated Press reporter Russell Contreras will break down the latest developments. Rep. Paul Ryan (R-Mich.) released a new fantasy 10-year budget today, so we'll talk about that. And FreedomWorks President/CEO Matt Kibbe will be on to talk about his brand new book, Don't Hurt People and Don't Take Their Stuff: A Libertarian Manifesto.
Remember to follow the show on Facebook and Twitter, and go to this link for a playlist of previous segments.