Liberty Lessons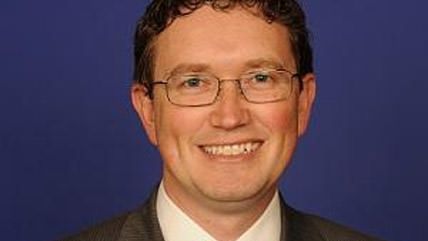 Rep. Thomas Massie is a prominent figure in the growing "liberty movement" in Congress. The Kentucky Republican graduated from the Massachusetts Institute of Technology and went on to make his fortune with tech company SensAble Technologies before returning home in 2010 to get involved in politics. Here he offers three lessons for mainstream GOPers.
Don't give up on the youth vote. It's winnable now that Obama has abandoned issues important to youth, such as privacy and aversion to war. If we catch them now, they may stay with the party as they age.
You can win elections without embracing crony capitalism. Justin Amash (R-Mich.) is the most popular Republican in Michigan, and wins on a platform dedicated to rejecting crony capitalism. You can be pro-business as a Republican without being pro-cronyism, pro-government special favors to business.
There is nothing conservative about imprisoning one percent of our adult population. It violates fiscally conservative principles to lock people up for non-violent crimes. Prison is socialism in a nutshell-giving people what they need to live, but taking away their liberty. And that mass imprisonment of the non-violent also violates social conservative principles, since with a limited number of spaces in prison they can sometimes displace violent offenders. That's why I've co-sponsored a bill to allow judges to give sentences under federal mandatory minimum sentences for non-violent crimes.