Tonight on The Independents: Obamacare GIF-Fail, Airbnb Orgies, Vaccine Madness, Scene of the Crimea, Reddit Co-Founder Alexis Ohanian, Canadian LP Party Animal Tim Moen, Horrid St. Paddy's Day Footage, and Sexy Aftershow!
Did you see Kennedy's crazy interview with E! fashion/beauty hostess Kristin Cavallari last week? Here's a refresher course:
As apparently happens whenever a celebrity mom talks about the (non-existent) link between vaccines and autism, the interview attracted some notice: Chicago Tribune, Chicago Sun-Times, NY Daily News, Us Magazine, Deadspin, Huffington Post, Salon, and so on. Well, as print subscribers already know, Reason's April edition includes an incisive cover-debate on the issue of mandatory vaccinations, and so we'll devote a block to the subject on tonight's episode of The Independents (Fox Business Network 9 p.m. ET, 6 p.m. PT.)
Also on the show…THIS guy!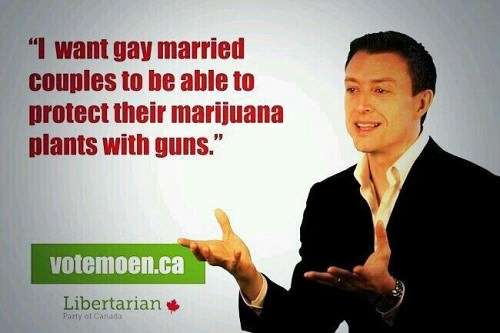 That would be Tim Moen, described by Nick Gillespie as "a Canadian who is apparently the first federal Libertarian Party candidate to run for Parliament from the Fort McMurray-Athabasca area in Alberta." Moen is also an "organizational leadership consultant, storyteller, appreciative inquirer, dad, husband, anarchist, firefighter/paramedic," so he's got that going for him.
Also on the show is Reddit co-founder, serial entrepreneur, and irritatingly successful Millennial Alex Ohanian (or should I say O'Hanian, amirite?), author of the new book Without Their Permission: How the 21st Century Will Be Made, Not Managed. Speaking of Irishmen, Kennedy went out to the mean streets of midtown Manhattan for the St. Patrick's Day Parade, and the results may just make you re-think your stance on legalizing alcohol.
The Party Panel, composed of Rich Benjamin (Demos senior fellow) and Paul Mecurio (Wall Street lawyer-turned comedian) will discuss the latest excruciatingly awful White House Obamacare propaganda, and the latest irredentism on Russia's Western flank. Keepin' it Kmele is back, with gruesome tales of Airbnb orgies gone horribly wrong. The sexy aftershow will be live-streamed on the website, and please send your tweets out to @IndependentsFBN; some may be used on air.