British Agents Have Seen Your Penis
The latest surveillance revelation has the UK's spy agency collecting images from Yahoo web chats.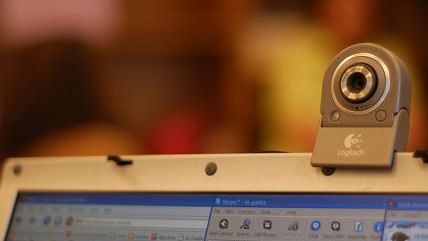 (mofetos / Foter / CC BY-NC-ND)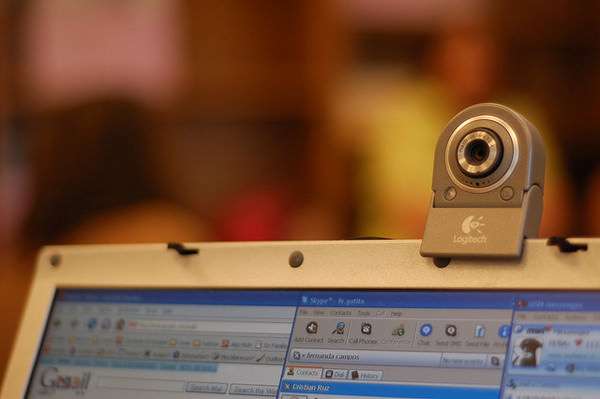 If you've used webcam chats via Yahoo, there's a chance that Great Britain's surveillance agency, Government Communications Headquarters (GCHQ), has collected still images of you in bulk, including images of your junk you might have flashed at some lucky person on the other end.
The latest documents leaked by Edward Snowden are about a program called Optic Nerve, which bulk-collected screenshots of Yahoo chats and stored them in databases, one image every five minutes. The images were used for experiments with automated facial recognition to try to monitor terrorism suspects. The Guardian reports:
The agency did make efforts to limit analysts' ability to see webcam images, restricting bulk searches to metadata only.

However, analysts were shown the faces of people with similar usernames to surveillance targets, potentially dragging in large numbers of innocent people. One document tells agency staff they were allowed to display "webcam images associated with similar Yahoo identifiers to your known target".

Optic Nerve was based on collecting information from GCHQ's huge network of internet cable taps, which was then processed and fed into systems provided by the NSA. Webcam information was fed into NSA's XKeyscore search tool, and NSA research was used to build the tool which identified Yahoo's webcam traffic.
One of the big problems on GCHQ's end was that the images were full of wangs and butts and boobs:
The document estimates that between 3% and 11% of the Yahoo webcam imagery harvested by GCHQ contains "undesirable nudity". Discussing efforts to make the interface "safer to use", it noted that current "naïve" pornography detectors assessed the amount of flesh in any given shot, and so attracted lots of false positives by incorrectly tagging shots of people's faces as pornography.

GCHQ did not make any specific attempts to prevent the collection or storage of explicit images, the documents suggest, but did eventually compromise by excluding images in which software had not detected any faces from search results – a bid to prevent many of the lewd shots being seen by analysts.

The system was not perfect at stopping those images reaching the eyes of GCHQ staff, though. An internal guide cautioned prospective Optic Nerve users that "there is no perfect ability to censor material which may be offensive. Users who may feel uncomfortable about such material are advised not to open them".
Yahoo condemned the program and claim they didn't know it was going on:
"We were not aware of, nor would we condone, this reported activity," said a spokeswoman. "This report, if true, represents a whole new level of violation of our users' privacy that is completely unacceptable, and we strongly call on the world's governments to reform surveillance law consistent with the principles we outlined in December.
Read the full story here.