Documentary Porn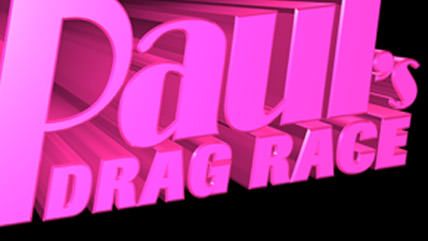 Fenton Bailey and Randy Barbado founded the World of Wonder Entertainment Co. in 1991. In the decades since, World of Wonder has produced a wide array of documentaries and TV shows that have brazenly violated the taboos of mainstream American culture, ushering Americans into the worlds of pornography, prostitution, and transgenders. Their show RuPaul's Drag Race, a reality competition series featuring drag queens, has been a hit on the Logo Network, and it was recently renewed for its sixth season.
In October, Reason TV contributor Thaddeus Russell spoke with Bailey about sex, porn, YouTube, and the "terrible mistake" that is the Federal Communications Commission (view the video interview here). The following is a condensed and edited version of the interview.
Q: Most of your shows deal with sex quite openly. Why?
A: It's a big absence in television. Sex is kind of an important part of who we are. If there were no sex, there would be no civilization; there would be no society. It's kind of the engine, so it always struck us as odd that it was never talked about, or it was just invisible in the TV landscape.
It took us 10 years to get Pornography: The Secret History of Civilization, the six-part documentary series, made, because the idea was that pornography, sexually explicit expression, has been this sort of midwife of new media. Whether it's novels, or movies, or video, or the Internet, sexually explicit expression has been that initial killer application that gets these media accepted by people. This is how people get exposed to new media.
Q: A lot of people see porn as, at best, just a release from repression. Do you see it as anything more than that?
A: Yes. Pornography is like the first expression of documentary filmmaking. I mean, it's real what you're seeing. When porn stars are going at it, they're actually doing it. It's not a body double. They may be faking it, but they're faking it while they're doing it. Pornography is sort of a documentary experience.
Q: So should there be any rules applied to television? Should there be an FCC?
A: No.
Q: None at all?
A: No, it was a terrible mistake.
Q: So you have a son, and you're fine with him watching anything on television?
A: Oh, no, no. I'm not fine with him watching just anything. I'm the parent, so I get to say what he should and should not watch. I don't need the FCC to regulate that for me.
He doesn't really watch TV anyway. He's on YouTube all the time typing in "Lego," because he wants to watch Lego trains. I have to make sure that it's the Lego trains crashing and not real trains because if you forget to type in "Lego" you're suddenly looking at pretty horrific things. I think it's OK.
Q: What about sex? Do you want him to watch pornography? Would that be OK?
A: I think it's up to him whether he wants to watch pornography when he's old enough to appreciate it. I imagine he will. I don't think he should watch pornography while he's a child, and I don't think he should see violent things. Often we're watching TV at breakfast and I'm like, "You cannot watch this!" What they say on the news-I think that's not fit for a child to hear.
Q: So we should abolish the FCC?
A: Yeah. I mean, really, YouTube-people aren't really watching TV. Young people, that is. Young people are watching YouTube anyway, and the FCC doesn't really exist in terms of that. So in a way it's taken care of itself.