Brickbats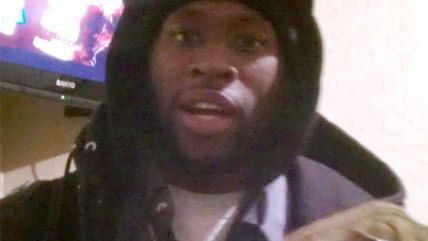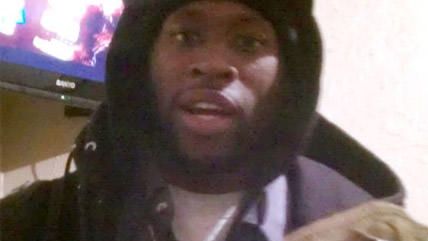 Police in St. Petersburg, Russia, raided a museum and seized a painting showing a nude and musclebound Vladimir Putin and Barack Obama facing each other with "massive erect penises and their fists raised."
Prosecutors in Marathon County, Wisconsin, have charged a 19-year-old woman with two felony counts of first-degree sexual assault of a child. The alleged offenses happened almost a decade ago, when the young woman was 10, when she allegedly ordered three younger children to perform sex acts on one another. But prosecutors say that because none of the alleged victims reported the crime until after the accused turned 17 they had no choice but to charge her as an adult.
York County, South Carolina, sheriff's deputy Dave Prescott has been removed from his post as a school resource officer after accidentally firing his service weapon outside a local high school.
Chauncey Wright has an IQ of 54. That didn't stop undercover agents from the federal Bureau of Alcohol, Tobacco, Firearms, and Explosives (ATF) from paying the Milwaukee man to help set up illegal gun and drug deals. And his low IQ didn't stop them from charging Wright with federal drug and gun violations after they were finished using him. He was sentenced to six months' house arrest and four years' probation for his role in the sting. U.S. District Judge J.P. Stadtmueller said things actually worked out well for Wright: "If there's one shining light in the ATF's undercover operation, it's you getting the medical treatment and attention that has been so neglected in your life."
South Carolina's Coastal Carolina University has banned the distribution of the Weekly Surge from campus. "Several of the articles were about fixing cocktails and reviewing happy hours. That's not something we want to promote to our students," one administrator explained.
Monterey County, California, officials agreed to pay $2.6 million to settle a civil rights lawsuit brought by the family of Rogelio Serrato Jr. In 2011 a sheriff's SWAT team threw a flash-bang grenade into his home, starting a fire and killing Serrato. Deputies were looking for suspects in a recent shooting. They later determined that Serrato had nothing to do with the shooting and was unarmed at the time of his death.
Parents of students at California's Calimesa Elementary School weren't happy with a new policy that required students to kneel before Principal Dana Carter and a few other administrators. Officials described it as a safety measure.