Wisconsin State Representative Proposes Immunity Bill For 911 Callers in Overdose Situations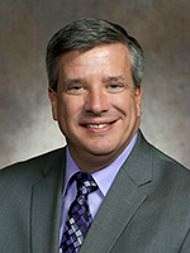 One Wisconsin state representative is motivated by the first hand-experience of witnessing his daughter's near-lethal drug overdose to advocate for drug reforms. He wants to protect people, rather than punish them, for calling authorities in similar emergency situations.
Earlier this month Rep. John Nygren (R-Marinette) introduced four pieces of legislation that he hopes will save lives. Nygren explained in a video how his daughter, Cassie, overdosed on heroin. The 24-year-old nearly died despite being with friends. They refused to call 911 and fled the scene likely in fear of legal retribution.
The Milwaukee Journal Sentinel sums up the major points of Nygren's bills:
Provide limited immunity for people who either call 911 or bring those suffering an overdose to an emergency room.
Clear the way to drop off narcotics at drug repositories.
Expand the numbers of first responders allowed to carry and administer the drug Narcan, which is used to counter an overdose of opiates.
Require people to show identification when picking up opiate prescriptions at pharmacies.
According to WUWM, heroin use killed nearly 200 people in the state last year. The Green Bay Press Gazette suggests that property crimes and prostitution related to the drug have trended upward over the last five years.
Nygren acknowledged, "I don't think any of the [proposed laws] are the silver bullet that everybody might be looking for. Unfortunately problems like this don't have easy fixes, but these are just the start." Nygren also suggested that he intended further reforms, which would provide "alternatives for treatment in rural and underserved areas." In the video, he emphasized the role of families, rather than the government, in dealing with addiction.
Nygren seems to have local law enforcement on his side. He explained to WUWM, "My county sheriff says you can't arrest your way out of this problem. There needs to be treatment to help break that cycle."