Massachusetts Medical Marijuana Legalization More of the Same: Cash Cows and Cronyism
181 applicants for 35 dispensary licenses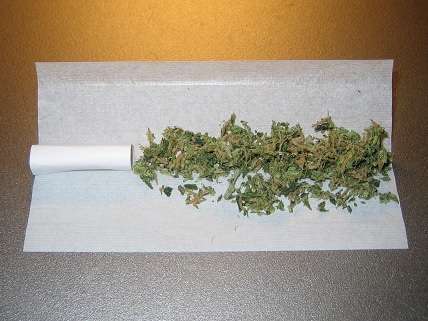 Massachusetts became about the 21st state to legalize medical marijuana last November, when 63 percent of voters approved a ballot initiative legalizing, and regulating, medical marijuana. In a Massachusetts fashion, Tom Vannah at the Valley Advocate reports that the government is slapping dispensary applicants with hefty fees ($1,500+$30,000 for the first two rounds of vetting, non-refundable, plus an annual license fee of $50,000). Vannah also reports about some of the burgeoning cronyism in Massachusetts' nascent medical marijuana industry. Via the Valley Advocate:
Among the applicants from Western Massachusetts-based non-profit organizations seeking licenses are at least two former state senators. Andrea Nuciforo, a Democrat from Pittsfield who ran unsuccessfully last year for congress after 10 years in the Legislature and six as Register of Deeds in Berkshire County, is part of a group hoping to open a dispensary in Amherst. Former Senate Minority Leader Brian Lees of East Longmeadow, a Republican who became Hampden County Clerk of Courts after leaving the Legislature in 2007, is part of a group in Springfield seeking a license. Lees' group includes Heriberto Flores, president of the New England Farm Workers Council, and Mary Frey, wife of former Hampden County District Attorney William Bennett. Bennett, who actively opposed marijuana decriminalization in 2008, has acted as legal counsel for the Lees/Flores/Frey group, according to state records.
The Massachusetts Department of Public Health received 181 applications for 35 dispensary licenses, the maximum it's allowed to issue under restrictions in the ballot initiative itself.
More Reason on medical marijuana here.