Austin Police Report on Back-of-Neck Shooting of Suspect Cop Chased After Released; Cops Angry
I blogged last week about an Austin man who a police officer chased (in a commandeered citizen's car) then shot in the back of the neck after he tried a couple of times to enter a bank that was locked because of an earlier robbery; the police insisted that they were sure the man, Larry Jackson, was planning to commit an unspecified "fraud" on the bank to excuse the chasing.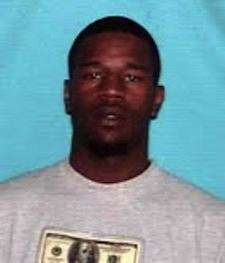 Now the official "custodial death report" from the state attorney general office has leaked, and it says that it was a "justifiable homicide" because Jackson supposedly tried to "grab, hit, or fight" the officer, other details uncertain.
It also specifies that the crime he was suspected of committing was "identity theft" because he supposedly "attempted to withdraw money from a bank using account holders name" though from earlier accounts he never got in the closed bank in the first place.
Austin police are outraged the report was released and want a thorough investigation–into the leak, not the shooting, reports Austin's Statesman.com:
The Austin Police Association on Wednesday called on the city of Austin to investigate who leaked information to the American-Statesman from an internal affairs investigation into a fatal officer-involved shooting last month.

At a press conference, Sgt. Wayne Vincent, president of the police union, said that he wants City Manager Marc Ott to appoint an outside individual or entity to investigate what he described as a "criminal act."

"This leak was in violation of the law, our labor contract and tears at the thread of common decency and professional standards," Vincent said.

He requested sworn affidavits, cell phone records and "anything else deemed necessary in an effort to find out why it was so important for someone with privileged information to peddle a story to only selected individuals."
Jackson's family attorney thinks the report is good for their side, reports Austin'e KEYE-TV:
Attorney Adam Loewy weighed in on a death report obtained exclusively by KEYE TV. "From a legal stance it makes our case very strong," said Loewy.

Loewy, who is representing Larry Eugene Jackson Jr.'s mother, claimed the Austin Police Department will have a tough time proving the shooting death was justified. "They're saying that this was an accidental discharge. That creates a world of problems for the police department because we do not believe this was accidental," added Loewy. On page two of the death report it said the cause of death was accidental injury…
I have to say, he's the lawyer, but my reading of the report contradicts Loewy's. I don't see the report stating it was an accident; the line he seems to be relying on says the death was "accidental injury, intoxication, suicide, or homicide"–meaning it was one of those things.
Elsewhere in the report it denies intoxication was involved, and it clearly wasn't suicide, and elsewhere in the report it calls the death "justifiable homicide." I do not believe from my reading the police were admitting to or calling it an accident. Which means that grabbing, hitting or fighting an officer, with no fear for life mentioned, is sufficient reason for a justifiable fatal gunshot to back of the neck to them.