"Let Them Shoot Up: In Defense of Alex Rodriguez"—Nick Gillespie in Daily Beast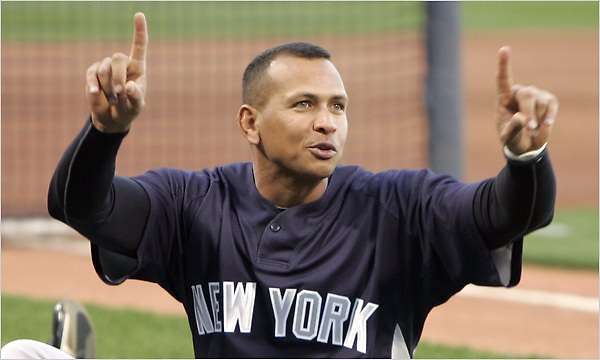 My latest column for The Daily Beast is less a defense of A-Roid Rodriguez, the Yankees baseball star facing a lifetime suspension for repeatedly violating MLB's drug-policy rules, and more an indictment of the infantile ways in which we discuss professional sports. Here's a snippet:
We hate it when we're reminded that sports are not separate from "real life"—they are laboratories that magnify all the contradictions and iniquities of real life. That's why it made perfect, perverse sense that baseball would be segregated—as the national pastime, it wasn't exempt from the social, cultural, and political forces at work in America. It was the unadorned expression of them, in all their ugliness, right there in the harsh glare of the fading afternoon sun out at the ballpark. Big-time sports fully incarnate the crony capitalism eating away at the American Dream (virtually all stadiums are directly built or financed through taxpayer dollars), and the preferential legal treatment of celebrity athletes is legendary. High school and college athletes get a pass not because they're good students but because they're good at something physical. And on and on.