Real Cover-Up of CIA Activity at "Phony" Benghazi Scandal
CNN reports extensive measures being taken to prevent leaks on Benghazi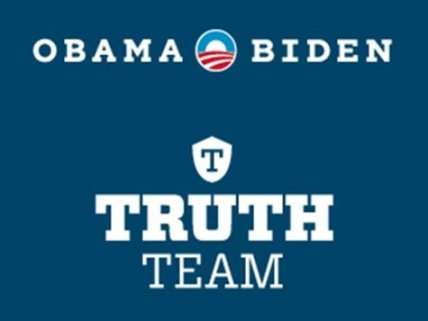 The Obama Administration has been publicly pushing the idea that questions about the administration's actions and truthfulness in regards to last year's attack on the Benghazi consulate was a "phony scandal."
In private, though, it appears the Administration is working very hard not to have any information contradicting their claims to truthfulness from coming out. CNN is now reporting that "dozens" of CIA employees were on the ground in Benghazi at the time of the attack. Here's what the Administration is doing to try to keep that fact under wraps:
Since January, some CIA operatives involved in the agency's missions in Libya, have been subjected to frequent, even monthly polygraph examinations, according to a source with deep inside knowledge of the agency's workings.

The goal of the questioning, according to sources, is to find out if anyone is talking to the media or Congress.

It is being described as pure intimidation, with the threat that any unauthorized CIA employee who leaks information could face the end of his or her career.

In exclusive communications obtained by CNN, one insider writes, "You don't jeopardize yourself, you jeopardize your family as well."
Let that last statement sink in. It ought to be a familiar tactic.
CNN's exclusive, of course, is not the first mention of CIA involvement in Benghazi. The second part of the Benghazi attack was on the CIA annex in the Libyan city. The CIA apparently was not sure how the attackers knew about the facility in the first place.
Paula Broadwell, the intelligence officer-cum-palace journalist whose affair with David Petraeus ended the general's career as CIA director, believed the CIA annex in Benghazi was a secret prison and that the attack was a jihadi jailbreak (something we've seen from Iraq to Pakistan in recent months).
President Obama and administration officials, of course, chose to blame a video, something that was known to be patently false very early on in the aftermath, both to US officials on the ground and anyone who was paying attention and had half a clue. The latest revelations about the extent of the CIA presence in Benghazi on September 11, and the extent to which the administration is trying to prevent it, at least provide some minor insight as to why the Obama Administration was so committed to the lie of the video.
I argued a few months ago that the answer to Hillary Clinton's question of "what difference does it make?" what the facts on Benghazi are is that it betrays a complete disregard for truthfulness from this administration to the public. That continues.