Cops Who Terrorized a Woman in Her Home Also Tackled a Random Guy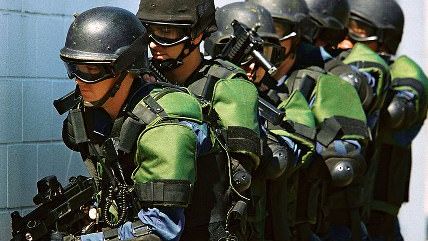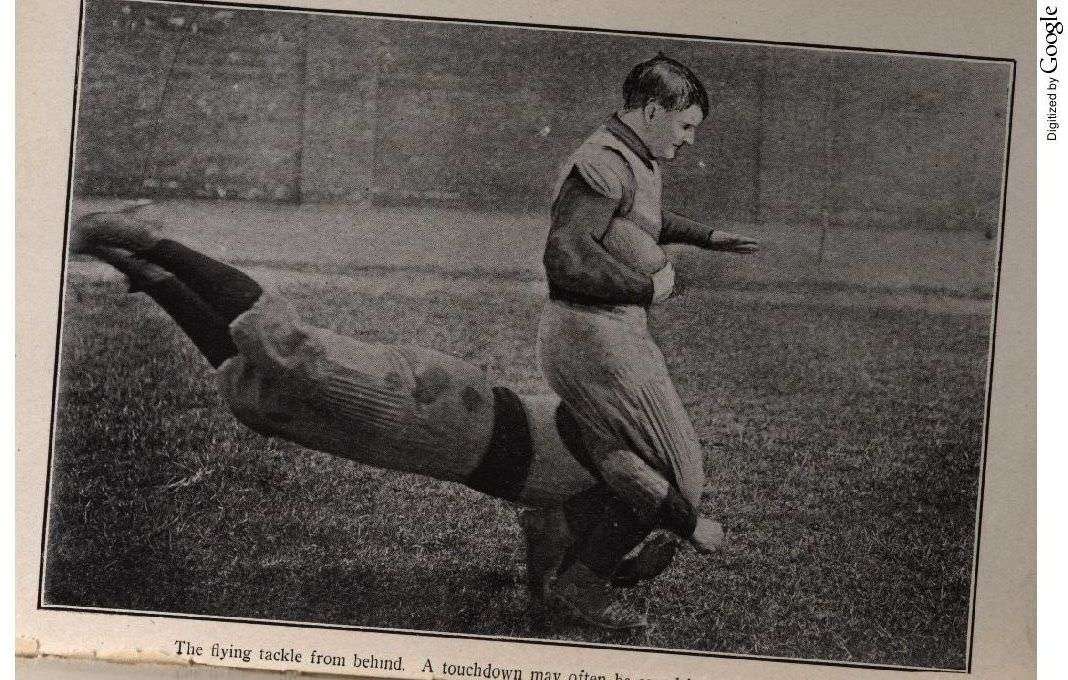 Do you remember the case of Louise Goldsberry, whose home was searched by U.S. marshals and Sarasota, Florida, police on the grounds that she was scared of them, so she must be harboring the suspect they sought? That's right, being scared of strangers pointing guns through the window was all the justification they claimed to need to handcuff her and her boyfriend and toss the place. Well, it turns out that the same crack squad of manhunters also tackled a random guy sitting on the curb and reading a book becase he, sort of, looked like the man they wanted. There's a problem here, and it's not just with one over-enthusiastic posse.
Tom Lyons has the story at the Sarasota Herald-Tribune:
Cookie decorator Elliott Stiner left his job at Westfield Sarasota Square mall on Wednesday afternoon last week and walked to the bus stop.

The 22-year-old sat on the curb and started reading a book.

He didn't notice then, but Stiner thinks he was followed out by several men. He had no clue they were there until a man spoke behind him.

"Hey, buddy!" the voice said.

As Stiner turned, the men were on top of him and tackled him, pressing his forehead into the pavement.

Next thing he knew he was in handcuffs.
The man the U.S. marshals (because Stiner's attackers were marshals) wanted was Kyle Riley, suspected of sexually assaulting a young relative. That's a despicable crime, but it doesn't seem to make him such a dangerous desperado that a game of "kill the carrier" on the nearest fellow with a similar build comes off as obviously justified. Especially when he's sitting down in public with his nose buried in a book.
Why, asks Stiner, was there no "Freeze, put your hands up"?
As it turns out, of course, Elliott Stiner is not Kyle Riley. But while the U.S. Marshals Service promises that it's looking into the tackling of Stiner and the terrorizing of Goldsberry, the larger issue is that what happened in Sarasota is only a concentrated dose of what American policing has become.
Oakland cops aren't the only ones to respond to public protests with military tactics — that's become almost par for the course. Concord, New Hampshire, is acquiring Bearcat armored SWAT vehicles to counter the dread menace of "[g]roups such as the Sovereign Citizens, Free Staters and Occupy New Hampshire." In fact, plenty of jurisdictions are getting such toys, since the federal Department of Homeland Security foots the bill to supply a wide variety of military-style goodies to police departments across the country.
Former Reasoner Radley Balko's new book, Rise of the Warrior Cop, documents the transformation of American police officers into something that all too often resembles occupying troops. Ultimately, it's the story of how we ended up with perfectly innocent cookie decorators getting their faces ground into the pavement by people paid by their taxes.