Oklahoma D.A. Contracts Out Highway Robbery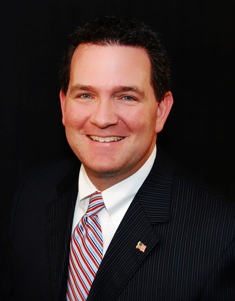 What's worse than the perverse incentives created by civil forfeiture laws that let police and prosecutors keep the property they seize? An arrangement that pays a private business a share of the loot for training cops how to maximize forfeitures, then lets the trainers make traffic stops under the color of law. That last part was too much for Caddo County, Oklahoma, Special Judge David A. Stephens, who recently scolded Joe David, owner of Desert Snow LLC, for pulling over and questioning a pregnant motorist on Interstate 40 even though he is not an actual police officer. "I'm shocked," Stephens said at a July 2 hearing. "For people to pull over people on I-40 without that license is shocking to me….If you do [it again], I hope to see you soon, wearing orange."
Even if David had not impersonated a police officer, his contract with District Attorney Jason Hicks, who hired David to train members of his anti-drug task force, would be (or should be) scandalous. The Oklahoman reports that Hicks agreed to "pay the Guthrie-based company 25 percent of any funds seized during actual training days," plus "10 percent of funds seized by his task force on other days when the company trainers weren't present." Its total take under that formula would be more than $250,000 of the $1 million or so in cash seized by the task force this year. This arrangement, observes a defense attorney interviewed by The Oklahoman, "at least gives the appearance that these seizures are done for profit and not to protect the citizens."
That's putting it mildly. The contract was basically a license to steal, with no fig leaf of public purpose. At least when cops and prosecutors use forfeiture to fund their budgets, there are restrictions on how they can spend the money. They are not supposed to go on vacations or buy cars for personal use, for instance. A private contractor like David faces no such limits. He is, in essence, a highway robber who escapes arrest and punishment by colluding with the police.
Hicks responded to criticism of his contract with David by suspending the operation. "His prosecutors have dropped all criminal cases arising from the drug stops," The Oklahoman reports, and "some seized money is being returned." Hicks, who is the elected district attorney for Grady, Stephens, Caddo, and Jefferson counties, nevertheless defended the interdiction project, saying, "I believe I have done everything right."
The Oklahoman notes that in some cases "no drugs were found and no one was arrested, but task force officers took money found in the vehicles anyway after a drug-sniffing dog got excited." More on excitable drug-sniffing dogs here.
[Thanks to Allen St. Pierre for the tip.]