France Requires Goodyear To Keep a Money-Losing Factory Open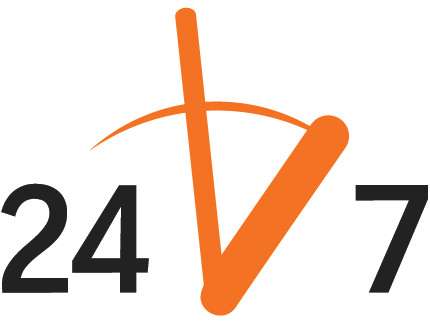 Do you remember when French government officials approached Titan Tires in an attempt to convince the U.S. firm to purchase an ailing Goodyear factory in Amiens, and the company's CEO, Maurice Taylor, replied with a broadside about the French "work" ethic that sparked a miniature international incident? Yeah. Good times. Well, that factory is still operating, much to Goodyear's chagrin and despite the company's strongly voiced intentions to close the place. Rebuffed in its efforts to restructure the money-hemorrhaging plant by a seemingly crazed union, the Confederation Generale du Travail, which severed its formal links with the Communist Party only in the 1990s, Goodyear attempted to shutter the facility, and then ran into France's peculiar laws that seem to require employers to operate at a loss until given permission to expire with some residual degree of dignity.
From BBC:
For years tyre giant Goodyear has been trying to stem losses at a plant in northern France, but has failed to persuade unions to agree to its plans. Now it wants to close the factory, and the battle has moved to the courts. How much longer can the struggle continue? …

From the company's point of view the struggle looks very different. The factory is losing $80m a year, it says, and producing goods there is no market for.

The battle began back in 2007, when Goodyear announced plans to stop making cheap car tyres at the plant and focus on tyres for tractors and other farm vehicles.

Restructuring was urgently needed, it said. Along with new investment, it wanted to introduce a new shift pattern called quatre huits or four times eight, with four teams working eight-hour shifts.

Overall, employees would still have a 35-hour week—in accordance with French law—but they would work rotating six-day and four-day cycles, including nights and weekends.

Unions refused. The next year they went to court to prevent the company laying off 400 staff, and won. Last year they helped scuttle Goodyear's plan to sell the factory to Titan, an agricultural tyre producer, in a deal that would have seen many more job losses (including voluntary redundancies).

It was in January that Goodyear finally announced its decision to close the factory, describing this as "the only possible option after five years of fruitless discussion". Cue another legal battle.

"French law says if you want to put all these workers on the dole, you have to have a good reason," says Fiodor Rilov, the CGT union's lawyer. "This may be an American company, with a headquarters in the US but they are operating on French soil and they have to respect our social rules."
The situation is amusingly French (if you're not a Goodyear stockholder). But it thoroughly explains Maurice Taylor's explosive, "How stupid do you think we are?" when asked if he'd be interested in purchasing the Amiens facility. Such vampiric regulations, wielded by an insane labor union, represent a strong disincentive to investing in any project in France that might involve unionized labor, semi-permanent structures, and an inability to electronically transfer all assets across the border to someplace a bit more sane.
Follow this story and more at Reason 24/7.
Spice up your blog or Website with Reason 24/7 news and Reason articles. You can get the widgets here. If you have a story that would be of interest to Reason's readers please let us know by emailing the 24/7 crew at 24_7@reason.com, or tweet us stories at @reason247.