Iceland's Government May Not Help NSA Whistleblower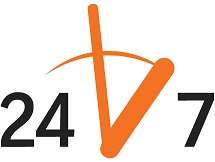 NSA whistleblower Edward Snowden has said that he hopes to be able to live in Iceland, a country that has a reputation for being a haven for those in favor of internet freedom, having helped out Wikileaks.
Unfortunately for Snowden, it looks like Iceland's new prime minister may not be keen to help him out.
From Voice of America:
REYKJAVIK — The leaker who revealed top secret U.S. surveillance programs says he hopes to find shelter in Iceland, but he may be disappointed by the reception from a new government seen as less keen than predecessors to attract exiles and Internet renegades.

The country of 320,000 people has served as the home base for the fundraising efforts of anti-secrecy website WikiLeaks and earlier earned a reputation as a safe haven by taking in American fugitive former chess champion Bobby Fischer in 2005.
Snowden has reportedly left a hotel in Hong Kong. His present whereabouts are unknown.
Follow this story and more at Reason 24/7.
Spice up your blog or Website with Reason 24/7 news and Reason articles. You can get the widgets here. If you have a story that would be of interest to Reason's readers please let us know by emailing the 24/7 crew at 24_7@reason.com, or tweet us stories at @reason247.