Free the California 12! Activists March Clemency Petitions to Governor Jerry Brown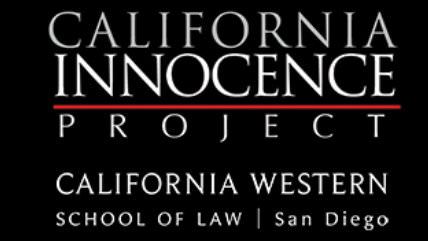 Three members of the California Innocence Project are walking 600 miles from San Diego to Sacramento to draw attention to the "California 12″—a dozen inmates in California jails for whom there is powerful evidence of innocence. Brian Banks, a former high school football star falsely accused of rape who spent five years in jail before being exonerated, joined the Innocence March last week. Banks recently signed with the Atlanta Falcons.
The California 12 are:
Kiera Newsome, who has spent 12 years in prison for murder despite testimony from teachers that she was 13 miles away, in school, when the shooting occurred.
JoAnn Parks has spent 19 years in prison for murder, convicted of starting a fire in her home that killed her three children. The science on the behavior of fire has advanced since her conviction and experts believe the prosecution's theory—that points to arson rather than an accidental electrical fire—is untenable.
William Richards has spent 15 years in jail for murdering his wife despite DNA evidence exonerating him and serious incompetence by the police and medical examiner. He has cancer and may die while he waits for the California Supreme Court to decide if it will review his case.
Ed Contreras has spent 15 years in jail for murder despite the recantation of the prosecution's key witness and other exculpatory evidence.
Kimberly Long has spent three years in jail for the murder of her boyfriend despite serious weaknesses in the case against her, including evidence from the crime scene that hasn't been tested for DNA.
Alan Gimenez has spent 20 years in jail for murder by shaken baby syndrome despite incorrect testimony by the medical examiner at trial and advances in medical science disproving the prosecution's theory. Gimenez refuses to admit his "guilt" to a parole board, which might have otherwise released him by now.
Suzanne Johnson has spent 13 years in jail for murder by shaken baby syndrome. The science used to convict her has been discredited and if tried to today she would likely be found not guilty.
Michael Hanline has spent 32 years in jail for murder because a judge allowed prosecutors to seal police reports impeaching the prosecution's main witnesses, supposedly to protect a confidential informant.
Daniel Larsen was released in March after spending 13 years in jail. His now-disbarred attorney failed to present any witnesses at his original trial. The Attorney General is appealing his release, in part on the theory that he did not prove his innocence soon enough.
Dolores Macias has spent 18 years in prison for murder based on the testimony of children who now, as adults, have recanted. An adult witness has maintained Macias' innocence from the first.
Rodney Patrick McNeal has spent 15 years in jail for murdering his wife despite strong evidence that his half brother committed the crime. Potentially exculpatory DNA evidence from the crime scene has not been tested.
Guy Miles has spent 13 years in prison for robbery after an eyewitness misidentified him. The Innocence Project has tracked down and gotten confessions from the true perpetrators.
Quintin Morris has spent 17 years in jail for murder. A judge reversed the conviction after someone else confessed to the crime, but the Los Angeles County District Attorney appealed the reversal and won.
The Innocence March web site has the appalling details on these cases. The march ends on June 20th in Sacramento, where the marchers will present petitions for clemency to Governor Jerry Brown.