Colorado Legislators Block Repeal of Pot Legalization While Approving Stoned Driving Bill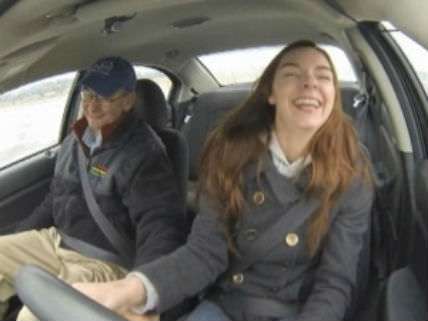 As the Colorado General Assembly, with one day to go in its current session, finalizes legislation aimed at taxing and regulating marijuana, the good news is that a last-minute effort to make legalization contingent on voter approval of the new cannabis levies failed last night. "Facing a filibuster threat and defeat in the House," A.P. reports, "senators backed off the plans and adjourned Monday just before 10 p.m. without advancing the repeal." The measure, which as a constitutional amendment would have required approval from two-thirds of the legislature plus a majority of voters, never had much of chance. State Rep. Dan Pabon (D-Denver), chief sponsor of the main marijuana regulation bill, put the odds that the repeal proposal would win support from two-thirds of the House at 1 in 1,000.
The bad news is that the state Senate, after rejecting the idea on five other occasions, finally agreed with the House that a driver whose blood contains five or more nanograms of THC per milliliter should be considered impaired. Unlike earlier bills, this one does not establish a per se standard, which would make someone testing at or above five nanograms automatically guilty of driving under the influence of a drug (DUID). Instead the bill, which is expected to be signed soon by Gov. John Hickenlooper, establishes a presumption to that effect that defendants can try to rebut by presenting evidence that they were not in fact impaired. In practice, however, this ostensibly rebuttable presumption may prove to be essentially the same as a per se rule, meaning that regular pot smokers, many of whom can drive competently at THC levels far above five nanograms, could be convicted of DUID even when they pose no threat to public safety.