Culpeper Cop Who Shot and Killed Patricia Cook Sentenced to Three Years in Prison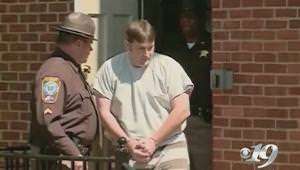 Daniel Harmon-Wright, the police officer in Culpeper, Virginia, who shot and killed former Sunday school teacher Patricia Cook in February 2012, has been sentenced to three years in prison. This is what the jury recommended upon convicting Harmon-Wright of manslaughter three months ago. According to WJLA, the Cook family will proceed with its lawsuit against Harmon-Wright.
Here's a brief recap of the damage done to Cook by Harmon-Wright: 
The first two rounds, fired at point-blank range, tore into Cook's face and arm. Another round, fired as Cook was driving away from the shooter, entered her brain. A fourth round severed her spine and veered into her heart, killing her. A telephone pole brought her Jeep Wrangler to a halt.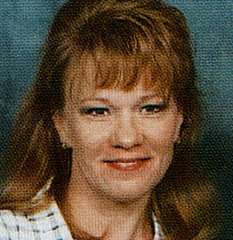 And here's how Harmon-Wright's report about the incident contrasted with an eyewitness account:
[Harmon-Wright claimed] that he was responding to reports of a suspicious woman sitting in her vehicle on the school's property, and that when he went to take Cook's license, she rolled up his arm in her Jeep's window and drove off, dragging the officer and forcing him to shoot.
Kris Buchele, a carpenter who was working near Epiphany on Feb. 9, told WUSA9 the week of the shooting that "[Harmon-Wright] was not dragged and that he shot [Cook] before she drove away"; that "he didn't have his arm caught because the officer's left hand was on the door handle and right hand was holding a weapon"; that "he distinctly saw her roll up the window all the way before the officer shot out the glass and killed her."
As I've written before, this could've been avoided if Harmon-Wright had been properly screened for the job: 
Soon after Harmon-Wright was arrested, it was revealed that he had a tarnished military record, a drinking problem, and a history of harassing Culpeper residents. The first two problems nearly kept him from getting the job, and no one at the Culpeper Police Department will say why they didn't.
I'm not a big fan of locking people in cages, but I find it appalling that Daniel Harmon-Wright is going to do three years for murder while Cook got the death penalty for trying to avoid a confrontation.