For Denver Cops, A Brutal Beating of a Illegal Left Turn Suspect That Costs the City $795,000 Won't Get You Fired
Not a brand-new story, but one that just came to my attention from a story in Denver's Westword a few weeks back.
The latest news was the federal Justice Department refusing to let a civil rights lawsuit go forward in the brutal beating of an African-American student, Alex Landau, after he was pulled over for an illegal left turn and pot was found on a passenger. But the background before that was awful enough. (The Westword story has some gruesome photos of Landau post-beating.)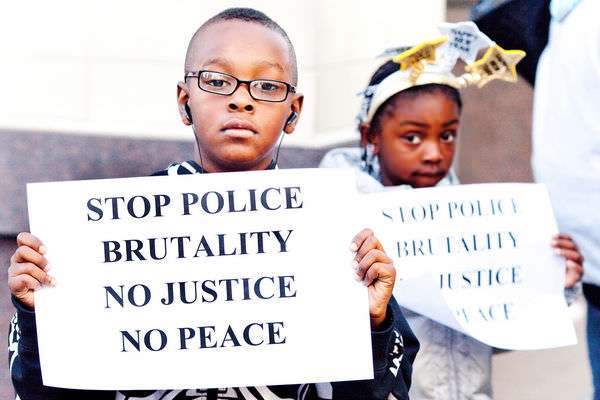 From Westword's account:
As Joel Warner reported in detail for his 2011 feature article "Black and Blue," Landau was a nineteen-year-old Community College of Denver student when he was pulled over by police on January 15, 2009, allegedly for making an illegal left turn.

Marijuana was subsequently found on Landau's passenger, a fellow student named Addison Hunold, prompting the officers—identified in the lawsuit as Ricky Nixon, Randy Murr and Tiffany Middleton—to ask if they could search his trunk. Landau is said to have responded by stepping toward the officers and quizzing them about whether or not they had a warrant—at which point they began punching him in the face. The attack caused Landau to fall, but the beating continued for several minutes, with one officer yelling, "He's going for the gun." (Landau was unarmed.) Once they finally stopped the assault, one officer reportedly put the following question to him: "Where's that warrant now, you fucking nigger?"

A lawsuit over the incident was filed in January 2011, and Landau eventually received a$795,000 settlement from the City of Denver for the damage done to him. But officers Nixon, Murr and Middleton still have not been punished for their actions in the incident. Murr was eventually fired for taking part in another high-profile excessive-force case involving Michael DeHerrera, and Nixon, too, was canned in connection with his role in an alleged assault on four women at the Denver Diner, also in 2009. However, he was later reinstated and remains on the Denver police force, as does Middleton.
From a statement by Landau:
"I was dragged across the grass and left on a police jacket to bleed. I wouldn't allow any medical treatment until I got photos and, because of that, went into shock on the way to the hospital. My witness was coerced into writing a false statement. I was falsely charged with felony criminal intent to disarm a police officer. Officers falsified testimony, evidence, and documents to try to cover up their actions. When I went to file a complaint with Internal Affairs, I was told to own up to my actions as a man and that it's not always a good idea to play the race card. My case has been mishandled from the beginning."

"I attended the first day of college with 45 stiches, a broken nose, a concussion, and a brain injury. But none of this is considered sufficient evidence by the Department of Justice or the FBI to bring civil rights violations against these officers who beat me almost to death and then laughed about it."