Manifesto of Spree Killer Dorner: Work of Nut Job With No Connection to Reality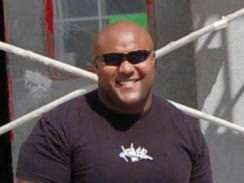 As Scott Shackford noted earlier today, the manifesto from Christopher Dorner, a disgraced former LAPD officer who has killed at least three people and is still at large, is the work of a deranged person. Dorner was bounced from LAPD for making false statements about a fellow cop and, judging from his writing, is no longer in contact with reality.
While various media outlets have posted excerpts from the document, the full text is online at Pastebin. It's a rambling catalogue of real and imagined sleights to Dorner, pro-gun-control statements, and shout-outs to and condemnations of a dizzying array of celebrities and public figures (Hat tip: Sooper Mexican blog).
Some snippets:
Mia Farrow said it best. "Gun control is no longer debatable, it's not a conversation, its a moral mandate."…

Willie Geist, you're a talented and charismatic journalist. Stop with all the talk show shenanigans and get back to your core of reporting….

Revoke the citizenship of Fareed Zakaria and deport him. I've never heard a positive word about America or its interest from his mouth, ever…

…give Piers Morgan an indefinite resident alien and Visa card. Mr. Morgan, the problem that many American gun owners have with you and your continuous discussion of gun control is that you are not an American citizen and have an accent that is distinct and clarifies that you are a foreigner. I want you to know that I agree with you 100% on enacting stricter firearm laws…

Jennifer Beals, Serena Williams, Grae Drake, Lisa Nicole-Carson, Diana Taurasi, N'bushe Wright, Brenda Villa, Kate Winslet, Ashley Graham, Erika Christensen, Gabrielle Union, Isabella Soprano, Zain Verjee, Tamron Hall, Gina Carano, America Ferrara, Giana Michaels, Nene, Natalie Portman, Queen Latifah, Michelle Rodriguez, Anjelah Johnson, Kelly Clarkson, Nora Jones, Laura Prepon, Margaret Cho, and Rutina Wesley, you are THE MOST beautiful women on this planet, period. Never settle, professionally or personally….

Jeffrey Toobin and David Gergen, you are political geniuses and modern scholars. …
If there is a message buried deep within Dorner's incoherent litany of recriminations, anger, and random name-checks, it's this: People who go on shooting sprees typically tell us very little about society at large. They are by definition far, far beyond the range of normal (or even abnormal) behavior and, as such, shouldn't be used to generalize about larger social forces at work.
For all the psychologizing about the causes of Adam Lanza's deadly rage and what it supposedly says about video games, popular culture, divorce, absent fathers, Asperger's, and a million other things raised by commentators, it's highly unlikely that anyone will be motivated to connect the dots between Dorner's pathology and the world around him. If guns did not exist, or had not been in wide circulation for hundreds of years in America, he might be a poster child for tighter gun restrictions. But given that he was a former cop—and pro-gun control—he would not even be the sort of person that would fall under the net of even the most draconian proposals to make weapons tougher to get.
We can learn precisely nothing from Dorner's wild thoughts and horrifying, evil behavior (the LAPD may draw a lesson or two about personnel and keeping tabs on employees it fires). Recognizing that won't provide any solace to the families of the dead, but it may help the body politic react less hysterically the next time a terrible tragedy like this unfolds.