Florida Cop Previously Accused of Rape Arrested on Felony Drug Charges
Checkered past with the police department, possession of narcotics sends him to jail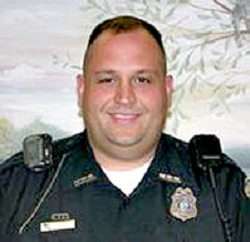 What's more likely to get a cop arrested, .1 grams of cocaine and a couple dozen pills or accusations of rape? From the Tampa Bay Times:
John Nohejl, who was off duty at the time, was pulled over in a traffic stop at the corner of Deltona Boulevard and Keesler Street after a Hernando Sheriff and Florida Department of Law Enforcement investigation showed he was using crack cocaine and prescription pills, according to a Hernando Sheriff's news release…

Deputies found a Hyrdocodone tablet on the driver-side floorboard and a bag of 27 more tablets on the side of the road where he had tossed it during the short chase, the release states.

Nohejl was arrested. Authorities later searched his house and found bags, pipes, scales and 0.1 grams of cocaine.

Nohejl, whose last post at the police department was as a master patrol officer, has a lengthy disciplinary record in the agency.

He was first investigated in January 2008 when, while working as a school resource officer at Gulf Middle, a MySpace page he had set up to connect with students was linked to sexually oriented websites, the Tampa Bay Times reported. The investigation did not result in any findings of wrongdoing.

He continued working at the school until that April, when a female acquaintance accused him of rape while off duty. Nohejl said the sexual encounter was consensual. Prosecutors could not confirm who was correct and did not file charges.

However, the Times reported, then-Chief Martin Rickus, wrote this to Nohejl: "It is clear that you could have handled yourself in a more appropriate and professional manner. I sincerely hope that in the future you will be more careful with whom you associate off-duty."
Do cops send strongly worded letters to civilians accused of crimes? Have you ever heard of such a thing?
The Tampa Bay Times provides more details of the cop's history of internal affairs investigations. There is currently even one ongoing, though police did not disclose the subject. Nohejl is currently in jail on $110,500 bail, learning that the war on drugs may be more powerful even than the "professional courtesy" endemic among America's police forces.