Federal Judge Questions Obama's License to Kill While Upholding His Right to Keep Its Legal Rationale a Secret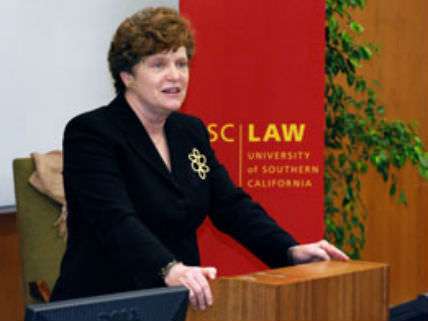 Yesterday a federal judge upheld the Obama administration's refusal to disclose the detailed legal reasoning underlying its policy of using unmanned aircraft to kill people identified as members or allies of Al Qaeda. Two New York Times reporters and the American Civil Liberties Union asked for documents addressing that question, including a memo prepared by the Office of Legal Counsel, under the Freedom of Information Act (FOIA). While U.S. District Judge Colleen McMahon determined that withholding the material did not violate FOIA, she expressed frustration that "I can find no way around the thicket of laws and precedents that effectively allow the Executive Branch of our Government to proclaim as perfectly lawful certain actions that seem on their face incompatible with our Constitution and laws, while keeping the reasons for their conclusion a secret." In her ruling, McMahon, a Clinton appointee, elaborates on the "legitimate reasons" why "some Americans question the power of the Executive to make a unilateral and unreviewable decision to kill an American citizen who is not actively engaged in armed combat operations against this country."
The Fifth Amendment, for instance, says no person shall be "deprived of life…without due process of law." Last March, in a speech at Northwestern University, Attorney General Eric Holder asserted that President Obama's kill orders comply with the Due Process Clause, saying it does not necessarily demand judicial review. "The Constitution's guarantee of due process is ironclad, and it is essential," he said, "but, as a recent court decision makes clear, it does not require judicial approval before the President may use force abroad against a senior operational leader of a foreign terrorist organization with which the United States is at war—even if that individual happens to be a U.S. citizen." McMahon notes that Holder "did not identify which recent court decisions so held" or "explain exactly what process was given to the victims of targeted killings at locations far trom 'hot' battlefields." Those are among the details that the Obama administration continues to conceal.
In an interview with CNN last September, Obama likewise claimed that the procedures for identifying people subject to summary execution by drone, though occurring entirely within the executive branch, nevertheless are "extensive" enough to comply with "our traditions of rule of law and due process." As McMahon points out, these references to due process are puzzling, because the government's justification for targeted killings rests on the premise that they are legitimate acts of war. Yet "the concept of due process of law," McMahon writes, "has never been understood to apply to combatants on the battlefield actively engaged in armed combat against the United States." By saying that due process applies to, say, the 2011 killing of Anwar al-Awlaki in Yemen, the administration implicitly concedes that such an operation is fundamentally different from shooting an enemy soldier during a battle.
Furthermore, McMahon writes, "if the War on Terror is indeed a war declared by Congress pursuant to its constitutional power, and if Al-Awlaki [a U.S. citizen] was a combatant in that war, then he was a traitor." The Constitution says "no person shall be convicted of treason unless on the testimony of two witnesses to the same overt act, or on confession in open court." The Treason Clause, McMahon notes, "appears in the Article of the Constitution concerning the Judiciary, not in Article which defines the powers of the Executive Branch," which "suggests that the Founders contemplated that traitors would be dealt with by the courts of law, not by unilateral action of the Executive." She quotes Justice Antonin Scalia's dissenting opinion in the 2004 case Hamdi v. Rumsfeld: "Where the Government accuses a citizen of waging war against it, our constitutional tradition has been to prosecute him in federal court for treason or some other crime."
The license to kill claimed by Obama raises statutory as well as constitutional questions, McMahon says. A federal law enacted in 1994, for example, "makes it a crime for a 'national of the United States' to 'kill[] or attempt[] to kill a national of the United States while such national is outside the United States but within the jurisdiction of another country.'" She adds that "the statute contains no exemption for the President." The administration's argument that Obama nevertheless should get a pass, McMahon says, "boils down to a syllogism: assassinations are unlawful killings; the killings at issue here are not unlawful, therefore they cannot possibly be assassinations."
McMahon says the government's refusal to discuss these issues, aside from blanket assurances that the president is acting legally and judiciously when he marks people for death, impedes "intelligent discussion and assessment of a tactic that (like torture before it) remains hotly debated." If the administration were more forthcoming, she says, it would "help the public understand the scope of the ill-defined yet vast and seemingly ever-growing exercise in which we have been engaged for well over a decade, at great cost in lives, treasure, and (at least in the minds of some) personal liberty." It is pretty clear that McMahon counts herself among those "some."