Florida's War on Pill Mills Is Also a War on Patient Privacy
An anti-drug taskforce in Seminole County has illegally confiscated the records of more than 5,000 patients.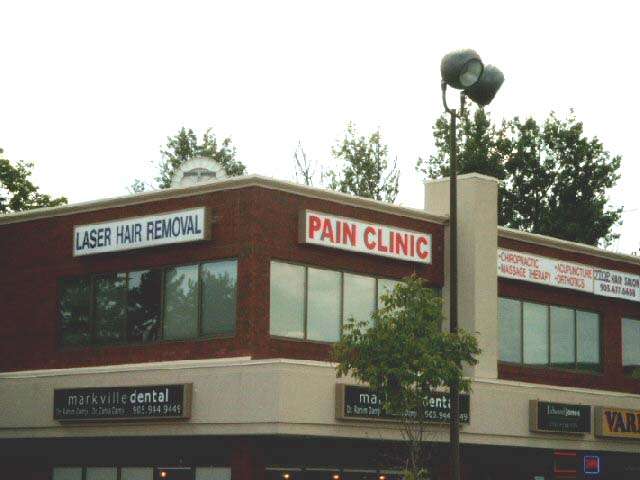 An anti-drug taskforce in Seminole County has illegally confiscated the records of more than 5,000 patients, according to the Orlando Sentinel. As part of their investigation into Dr. Vincent Mamone and 29 of his patients, agents with Sanford's City-County Investigative Bureau received a warrant to seize "business and financial records, prescription records, charts for 29 patients, sign-in logs, prescription pads and cellphone records" from Primary Care Physicians of Sanford.
Yet CCIB agents didn't take the records of only those patients under investigation:
[I]n addition to the records seized, CCIB agents copied the computer servers from the medical practice, which [Mamone attorney Amy] Tingley said was not authorized by the search warrant. So instead of having data on 29 patients, agents with Seminole's countywide drug task force now hold information on more than 5,000.
The CCIB hasn't said why it's investigating Mamone, though it's pretty obvious based on Tingley's claim that her client's office "is not a pill mill," that this investigation is about prescription painkillers. The records will remain sealed until all 29 patients have been notified that they are under investigation and been given a chance to object to his/her record being unsealed. But then what happens to the other 4,971 records? The CCIB won't say.
Historically, Florida cops have had no more love for the Fourth Amendment (or the concept of privacy) than cops in any other state. But what they've done in the name of combatting the prescription pill epidemic is pretty extraordinary.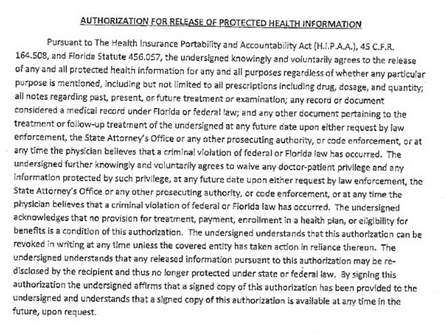 Back in October, the Sarasota Herald-Tribune reported that the Sarasota County Sheriff's Office had written privacy waivers ("Authorization for Release of Protected Health Information") and asked 30 pain clinics throughout the county (politely, I'm sure) to slip the waivers into the stack of forms new patients must sign the first time they seek treatment. If the patient signed the form, the sheriff's office could obtain their records without a warrant.
While the language in the waiver wasn't particularly dense, what made the department's scheme so nefarious is that the forms contained no indication that they had been written by law enforcement.
According to the Herald-Tribune, no doctor has returned forms to the Sarasota County Sheriff's Office.