Is Jeff Flake Too Principled on Earmarks to Win a Senate Seat?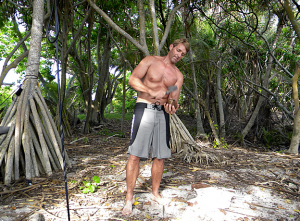 That's the possibility raised by the Wall Street Journal's Stephen Moore, in a piece covering the hotly contested race to replace departing Sen. John Kyl (R-Arizona). In one corner stands former George W. Bush surgeon general (and independent-turned-Democrat) Richard Carmona; in the other stands the strongly libertarian-leaning Rep. Jeff Flake, famous (among other things) for refusing to accept earmarks for federal projects in his district. Writes Moore:
Flake—a six-term U.S. congressman—recently met behind closed doors with about a dozen leading businessmen in the state, including two powerful and respected CEOs: real-estate developer Mike Ingram and former Phoenix Suns owner Jerry Colangelo.

Both businessmen supported Mr. Flake's opponent in the Republican primary (Mr. Flake won by 40 points), and both are pushing for federal financing of a road project that would stretch from Phoenix to Las Vegas. In the western part of the state, the 300-mile highway would bisect their 34,000-acre Douglas Ranch, where they have plans to develop a luxury hotel and upscale homes. A person who attended the meeting recalls that the two asked Mr. Flake: "We need to know. Are you going to be an Arizona senator or a U.S. senator?"

I'm told that Mr. Flake responded by saying that with the country facing a $16 trillion debt, dealing with that problem was his priority.

Good answer; wrong audience. The two CEOs still haven't endorsed Mr. Flake. In an interview Mr. Ingram confirmed the meeting and explained that the business executives in the room "worry that Mr. Flake may not support business compared to [Rich] Carmona," Mr. Flake's Democratic opponent. Mr. Ingram added that Mr. Flake is too often "a no vote on many economic development issues," including "transportation bills."

Arizona's Senate contest is testing the age-old question of whether bringing home the bacon is what wins elections.
FWIW, I was in Phoenix this past weekend, and the ad barrage in this campaign is off the charts. Carmona isn't hitting Flake on insufficient pork, but he is describing him as an environment-raping, special-interest lady-hater. And at least one Flake commercial I watched suggested heavily that Carmona is a deranged and potentially violent misogynist. Good times!
The two are running close to neck-and-neck, in a race that could have major national implications. Also running–and trashing Flake's libertarian bonafides–is Libertarian Party nominee and longtime local activist Marc Victor, whose polling has occasionally been greater than the margin between Carmona and Flake.
Here's Reason.tv interviewing Flake last year: