California to Push Obamacare Propaganda in TV Shows; Can't Wait for Family Guy's Very Special Episode!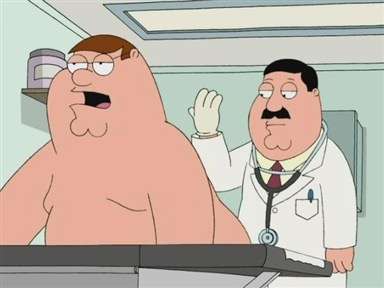 From a recent issue of The New York Times, in an article detailing how California has been leading the way on implementing Obamacare, especially when it comes to setting up the law's health-care exchange through which individuals will be able to shop for coverage:
Hollywood, an industry whose major players have been supportive of President Obama and his agenda, will be tapped. Plans are being discussed to pitch a reality television show about "the trials and tribulations of families living without medical coverage," according to the Ogilvy plan. The exchange will also seek to have prime-time television shows, like "Modern Family," "Grey's Anatomy" and Univision telenovelas, weave the health care law into their plots.

"I'd like to see 10 of the major TV shows, or telenovelas, have people talking about 'thathealth insurance thing,' " said Peter V. Lee, the exchange's executive director. "There are good story lines here."
Screw Modern Family. I want to see what Family Guy does to "weave the health care law" into its plots. Creator Seth McFarlane is as profane as he is a booster of the Dems, so the creative tension should be pretty damn taut.
Sadly, such propaganda plans come too late for the "Ass Man" episode of Seinfeld, which revolves around mistaken identity, fusilli pasta, and proctology.
If the California Obamacare propaganda plan actually gets going, it won't be the first time the government has turned to TV shows to push preferred messages by slipping them into stories. Back in the late 1990s, Salon exposed the ways in which the drug czar's office influenced plotlines of various shows as part of a complicated scheme to push anti-drug messages.
Hat tip: Hot Air