Scott Rasmussen on Cutting Military Spending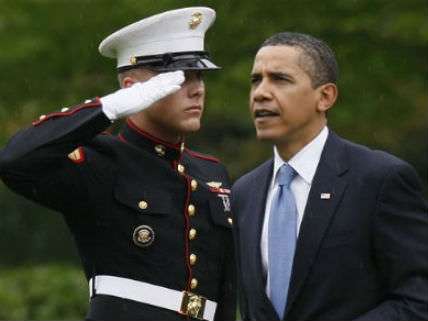 In July presumptive Republican presidential nominee Mitt Romney wrote an open letter to Barack Obama slamming the president for considering Pentagon cuts. "Your insistence on slashing our military to pay the tab for your irresponsible spending could see over 200,000 troops forced from service," Romney warned. "It will shut the doors on factories and shipyards that support our warfighters, take a heavy toll on the guard and reserves, and potentially shutter Virginia military bases." Romney, by contrast, promises to spend at least 4 percent of gross domestic product on defense every year during his tenure.
Republicans who demand cuts in every program except the military open themselves up to justifiable Democratic charges of hypocrisy. Exempting major budget categories from spending discipline is a key reason government almost never gets cut. The American people are ready to take a more mature approach. As Scott Rasmussen writes in Reason's October issue, a 2011 poll conducted by his firm, Rasmussen Reports, found that 67 percent favor finding spending cuts in all government programs. Every budget item, Americans emphatically believe, needs to be on the table.