Shot Four Times by Undercover Deputy and Allegedly Left to Die, Seth Adams Fit the Description, Shooting Ruled Justified
More than three months after being fatally shot by an undercover Palm Beach sheriff's deputy four times in the parking lot of his family's business, the officer is cleared of any wrongdoing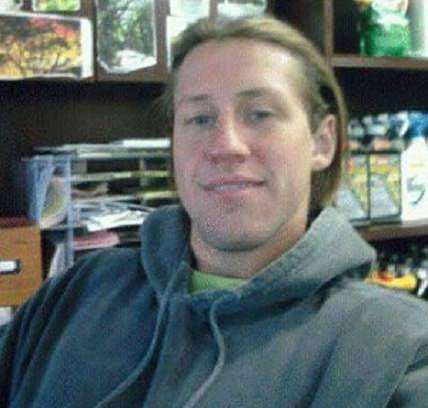 On May 19, twenty-four-year-old Seth Adams was shot four times by an undercover deputy, Michael Custer, who said in an interview with an investigator two days later that he felt his life was threatened, according to transcripts provided to the Palm Beach Post (some of the audio is available here), part of hundreds of pages of documents from the state attorney and Florida Department of Law Enforcement, which investigated the shooting. That investigation cleared Custer of any wrongdoing in the shooting, naturally.
Seth Adams noticed the undercover deputy's car in the parking lot of his family business on his way home from a local watering hole. Custer says he identified himself "verbally" and "visually" and that he "had a radio out." He claims Adams grabbed him by the throat and that Adams' "intentions were dangerous." When Adams returned to his vehicle, Custer said he recognized the maneuver from training videos and thought Adams was going for a gun. He shot him four times in under two seconds, saying "I think I basically tried to push away and just went boom, boom, boom, boom."
Attorneys for Adams' family claim police stood idly by while Adams crawled across the parking lot after being shot, and that police impeded the arrival and departure of EMS. Custer says Adams told him there were "cameras here" and that "this is all being recorded." Police seized video equipment from the Adams' family business on a warrant looking to prove a felony was committed; "battery on a law-enforcement officer." Police later said no video of the incident was found.
The family rejects the findings of the state investigation, and their attorney said they want to conduct their own. They reject the claim that Adams was violent or that he would resist arrest (Custer claims he told Adams he was being placed under arrest). "Both sides agree that Adams told Custer to get off the property," the Palm Beach Post reported, and the family attorney says that means Custer had become a trespasser.
Custer was conducting surveillance, but the documents show it was not targeting Adams, his family or their business, but rather an ATM theft ring, run by white males in their twenties known to be violent, according to police. The Palm Beach Post also reports that police believed that ATM ring was conducting counter-surveillance and wanted to target a deputy's home. Custer said he wasn't sure if Adams belonged to that ring, though the family attorney points out he was wearing a bright green shirt from the garden store in whose parking lot the deputy was conducting surveillance.
Palm Beach County Sheriff Ric Bradshaw, meanwhile, said of the situation: "It was just very bad from the outset with Seth Adams' demeanor towards the deputy." Shortly after the shooting, Bradshaw noted "there's only two witnesses here: the suspect and the deputy. And the suspect was not able to be interviewed. Why he decided to assault the deputy? We may never know that." When the investigation was well underway, Bradshaw claimed it would "verify exactly what I thought from the beginning."
The Adams' family attorney also pointed out the final report claimed "physical evidence were partially predicated on Sergeant Custer's account of the incident," saying that "the forensics in this case should not be made to fit Deputy Custer's account."
And nothing else happened?