Public Sector Prison Unions Are Spending Almost as Much on Campaigns as Private Prison Companies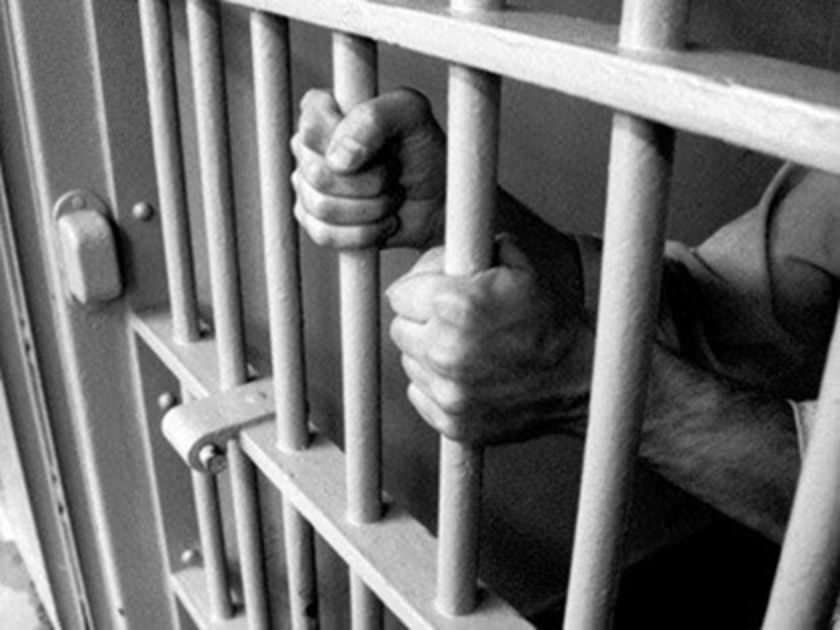 Critics of the private prison industry often conflate the large sums Corrections Corp. of America and GEO Group spend on political activities with attempts to undermine criminal justice reform. While there's little evidence that those two data points alone indicate opposition to reform (harsh state drug laws predate these companies by decades), critics of the incarceration state might want to turn their attention to public sector prison unions, which are also spending big money the 2011-2012 campaign cycle.
Let's take a look at the two top spenders:
The Correction Officers Benevolent Association has spent $183,800 thus far in 2011-2012
The California Correctional Peace Officers Association has spent $142,800 thus far in 2011-2012
COBA represents correctional officers in New York; CCPOA obviously represents workers in California. In 2011-2012, these two unions have donated to politicians and PACs in two states almost as much as GEO Group ($170,000) and Corrections Corp of America ($206,000) have donated to politicans and PACs in all 50 states. (Lobbying expenditures is, of course, another story.)
Does that mean public sector prison unions are up to no good, the way private prisons are assumed to be? Or that the politicans they donate to have been corrupted by their influence, as the recipients of private prison money supposedly have been?
Let's go back to June 2012, when Republicans in the New York State Senate banded together to kill legislation that would have decriminalized the display of up to 25 grams of marijuana. That legislation was an attempt by Democratic Gov. Andrew Cuomo to eradicate the farcical distinction between possessing small amounts of pot (which is legal in New York) and showing that pot to a police officer who asks a suspect to empty his pockets (which is not legal).
The chief opponent of this legislation was Senate Majority Leader Dean G. Skelos, a Republican from Long Island. Thus far in the 2011-2012 campaign cycle, Skelos has received $9,500 from the Correction Officers Beneveloent Association. Other New York Senate Republicans who opposed the legislation have also received donations from the group: $3,000 to Thomas Libous, $3,000 to George Maziarz, $2,500 to Martin Golden, $2,800 to Joseph Robach. A whopping $88,500 has gone from the COBA's coffers to that of the Senate Republican Campaign Committee of New York.
So: Did New York Republicans oppose legislation that would have drastically reduced marijuana arrests because they received donations from a public sector union that benefits from marijuana arrests?
There is absolutely no way to know for sure, but it's safe to assume that if the money had come from CCA or GEO Group, critics of those companies would say yes, even if they couldn't prove it.
What's even more striking about the lack of inquiry into the influence public sector prison unions have on criminal justice policy is that there's clear evidence of public sector prison unions fighting reform.
In 2008, the California Correctional Peace Officers Association spent $1 million opposing Proposition 5, which would have
Expanded drug treatment diversion programs for criminal offenders.
Modified parole supervision procedures.
Expanded prison and parole rehabilitation programs.
Allowed inmates to earn additional time off their prison sentences for participation and performance in rehabilitation programs.
Reduced certain penalties for marijuana possession.
Made miscellaneous changes to state laws governing the administration of rehabilitation and parole programs for offenders.
Thanks in part to the big spending of the CCPOA, Prop 5 failed. That same cycle, the union spent $85,000 in support of Prop 9, a victim's rights law that
amends the Constitution to require that criminal sentences imposed by the courts be carried out in compliance with the courts' sentencing orders and that such sentences shall not be "substantially diminished" by early release policies to alleviate overcrowding in prison or jail facilities. The measure directs that sufficient funding be provided by the Legislature or county boards of supervisors to house inmates for the full terms of their sentences, except for statutorily authorized credits which reduce those sentences.
CCPOA's obstructionism doesn't end there. As Tim Cavanaugh wrote in August 2011:
CCPOA's most direct interest is in retaining the state's iron web of sentencing laws and its stringent "three strikes" regime. The union's $101,000 donation to the Proposition 184 campaign in 1994 helped create the most punitive three-strikes law in the United States, which among other things allows any felony conviction (not limited to "serious or violent offenses") to trigger a sentence enhancement. In 2004 Proposition 66, a heavily promoted effort to amend that system, went down to defeat. The California secretary of state's office lists $71,000 in anti-66 spending from CCPOA, while a report from the Stanford Criminal Justice Center cites a $500,000 contribution to the No on 66 campaign. The pattern holds for attempts to reform incarceration laws in the legislature: If it involves imprisoning fewer Californians, you'll find the prison guards union on the other side.
Again, I don't know if COBA had anything to do with New York's display bill failing, but I do know this: the influence of public sector prison unions on criminal justice policy (like the influence weilded by police unions) has gone largely uninvestigated by journalists, and almost completely ignored by critics of the private prison industry.