Marijuana on the Ballot in Five States in November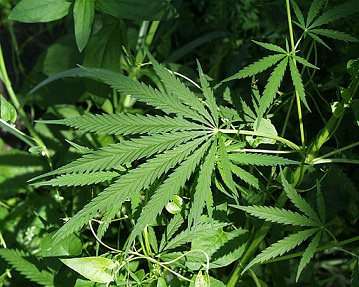 Even though the effort to legalize and regulate marijuana in California in 2010 ended with a massive bummer of a vote, other states aren't giving up. Marijuana-related initiatives are scheduled for the ballot in Colorado, Massachusetts, Montana, Oregon, and Washington.
Julian Brookes over at Rolling Stone focuses on the legalization initiatives in Colorado, Washington, and Oregon (whose initiative was just approved for the ballot last week):
Of the three states where legalization is up for a vote in November – Colorado, Washington, and Oregon – Colorado "is definitely the best shot so far," says Steve Fox of the Marijuana Policy Project, a national lobby group that's kicking in about $1 million to support the measure. Under Amendment 64, the state would treat pot like alcohol – licenses for producers and sellers, 21-plus age restriction for buyers, and tax revenue government. Should it pass – and one poll has support up by 61-27 – "We're hoping the federal government will not impose its will," says Fox, "and that there'll be an adult conversation about what Colorado has decided to do."
In Massachusetts, voters will decide whether to legalize marijuana for medical use. Voters in the state already decriminalized possessing an ounce or less of marijuana in 2008.
Montana's medical marijuana referendum is a bit of an odd duck (Montana probably wouldn't have it any other way). Montana voters already approved medical marijuana use back in 2004. Subsequently, state legislators, showing the kind deference to their citizens' wishes that would make California politicians jealous, tried to repeal it. Their efforts made it all the way to the governor's desk, but he vetoed it.
Another bill was introduced in 2011 that would kill the old initiative but this time replace it with new guidelines that would permit medical marijuana use with much stricter regulations. With the Montana Medical Marijuana Veto Referendum, voters will decide whether to keep the new, tougher regulations (by voting yes) or keep the 2004 rules (by voting no). That sounds like a nice, confusing vote.
More from Reason about marijuana, including wondering whether the Department of Justice's crackdown on marijuana dispensaries in Colorado will cost President Barack Obama votes. Polls show Libertarian Party presidential candidate Gary Johnson currently drawing 7 percent of the vote in the Centennial State.