Seth Adams Investigation Findings Imminent; Sheriff Says They "Verify Exactly" What He's Thought Since the Beginning Anyway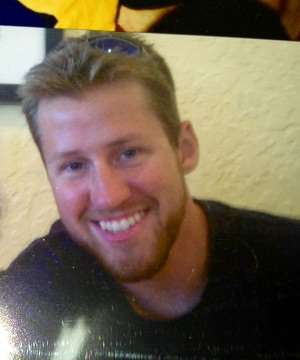 It's been two months since 24 year old Seth Adams was allegedly shot and allowed to die by a Palm Beach County deputy sheriff parked in the lot of Adams' family business. Sheriff Rick Bradshaw, while saying, according to the Palm Beach Post, that he felt "terrible for the family" and wished "it would had never happened," nevertheless is as sure Sergeant Michael Custer was right as he was two months ago, saying that information he is to release at a news conference as early as this week will "verify exactly what I thought from the beginning."
Not much has changed since the initial accounts, as little new information has come out, other than that the sheriff asked the Florida Department of Law Enforcement to investigate. The family's attorney alleges police impeded the work of emergency responders and caused a delay in Adams' arrival at a nearby hospital. Police also seized surveillance footage from the family business to see whether a crime (assault of a law enforcement officer) had been committed by Adams prior to his being shot. Police say the deputy who shot Adams thought he was reaching for a gun when he returned to his vehicle.
Here's some of what Bradshaw was reported saying immediately after the shooting:
"There's only two witnesses here: the suspect and the deputy. And the suspect was not able to be interviewed. Why he decided to assault the deputy? [Adams is accused of trying to choke Custer.] We may never know that."
The family, obviously, has many questions, and the Post summarizes them:
— Why had Custer parked in their business parking lot when signs there tell drivers not to do so?

— Why had Custer allowed Seth to open the gate dividing the parking lot from the business, allowing him to walk hundreds of yards to where he collapsed?

— Why was Seth lying alone while officers had blocked Raina and David from helping him?

— Why had no one helped Seth while they waited for EMS to arrive?